CFO and former East Griffin Ken Andresen gave the AP Statistics students a crash course in Excel, a needed and valuable skill for college and beyond!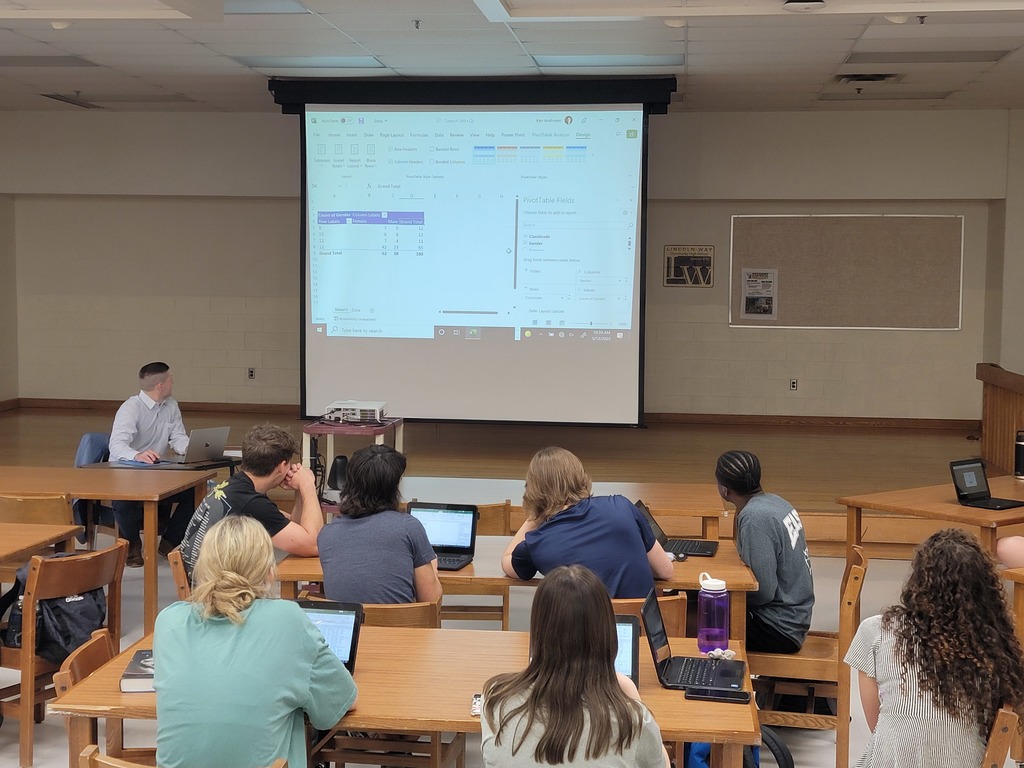 Central's social science department hosted its annual Social Science Student of the Year breakfast this morning. The following five students were nominated: Brendan Born, Alex Guzman, Jacob Lask, Paige Rodge, and Connor Misch. Congratulations to Connor for being named this year's Social Science Student of the Year, and to all of this year's nominees!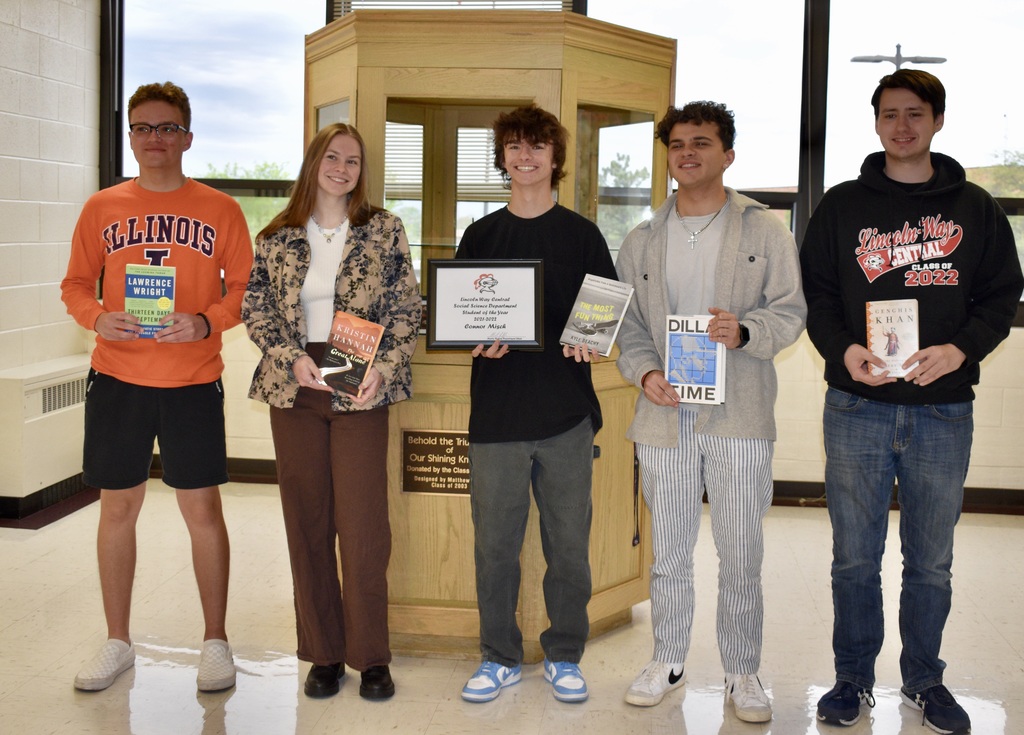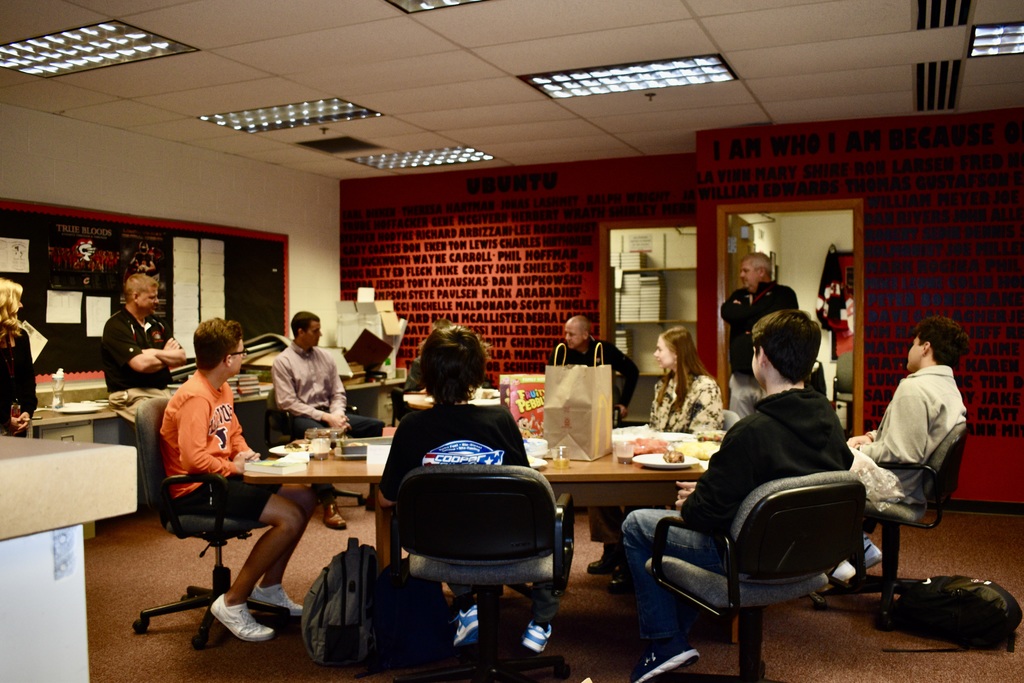 Linda Vivona is our next 2022 retiree - please join us in thanking her for her service and congratulating her on retirement! Linda has been with the district since 1996 and works in our physical education department.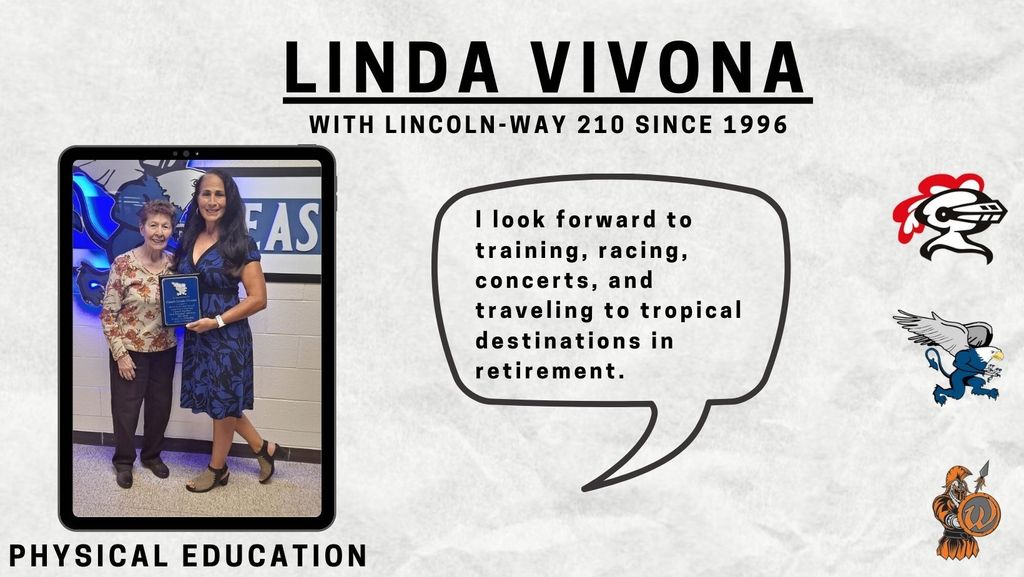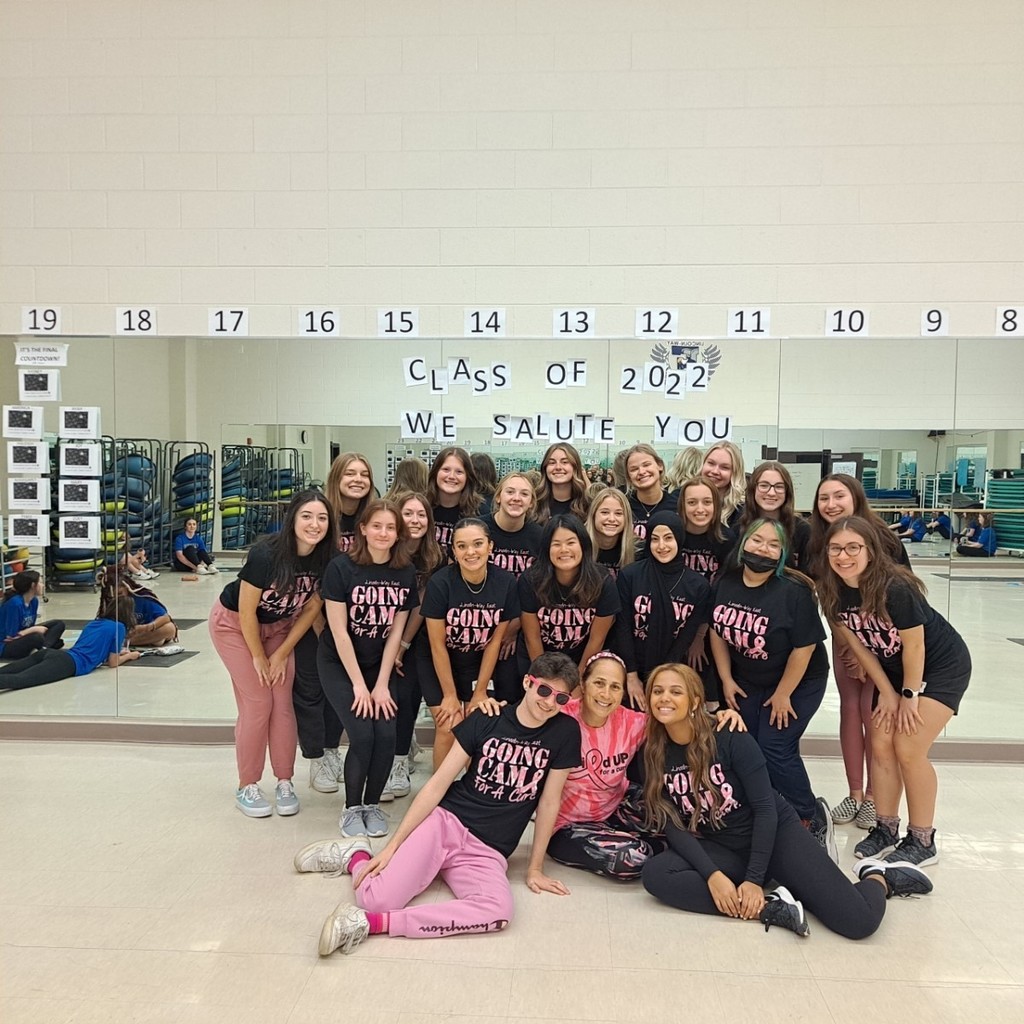 Please join us in recognizing our next 2022 retiree, Judi Vallejo! Judi has been with the district since 1987 and works in our physical education department. Congratulations, and thank you for your service!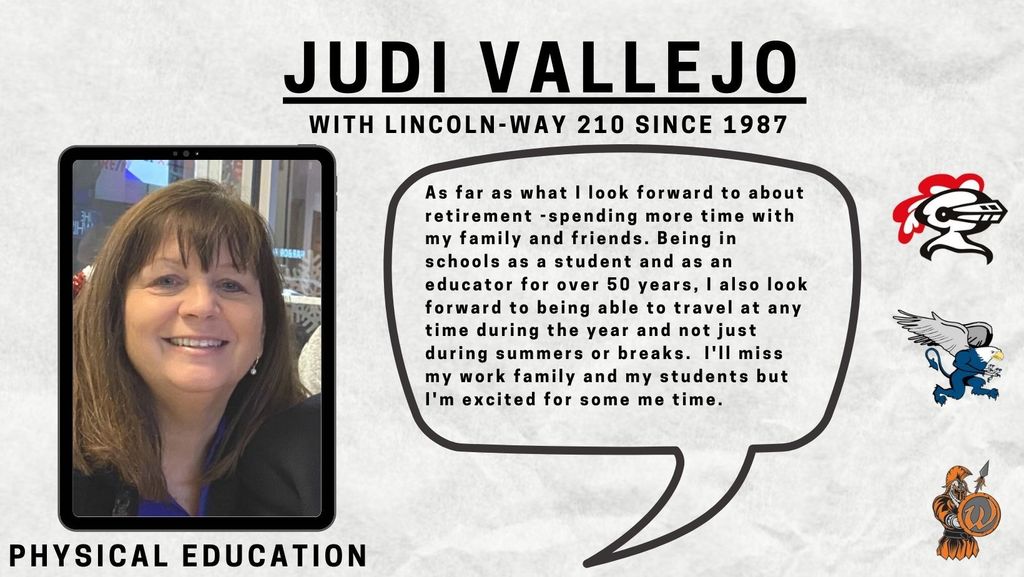 Lincoln-Way Central hosted its annual Community Scholarship Night on May 2nd. In total, 141 graduating seniors received scholarships from 81 organizations/sponsors. This year's scholarships totaled $385,000. We appreciate the organizations for their time, effort, and support in making these scholarships available to our seniors. We are proud of our students and honored that the organizations recognized them as worthy recipients.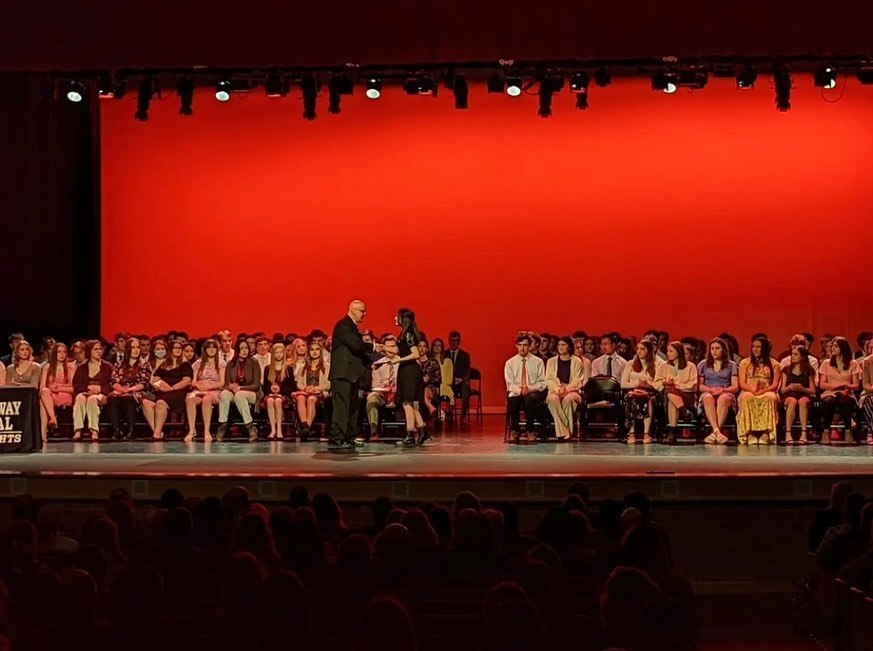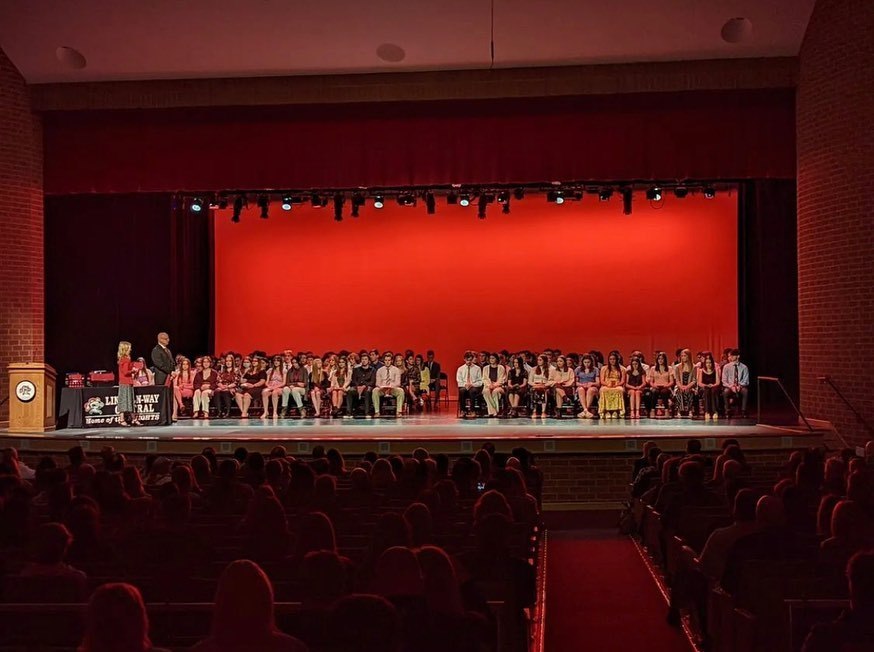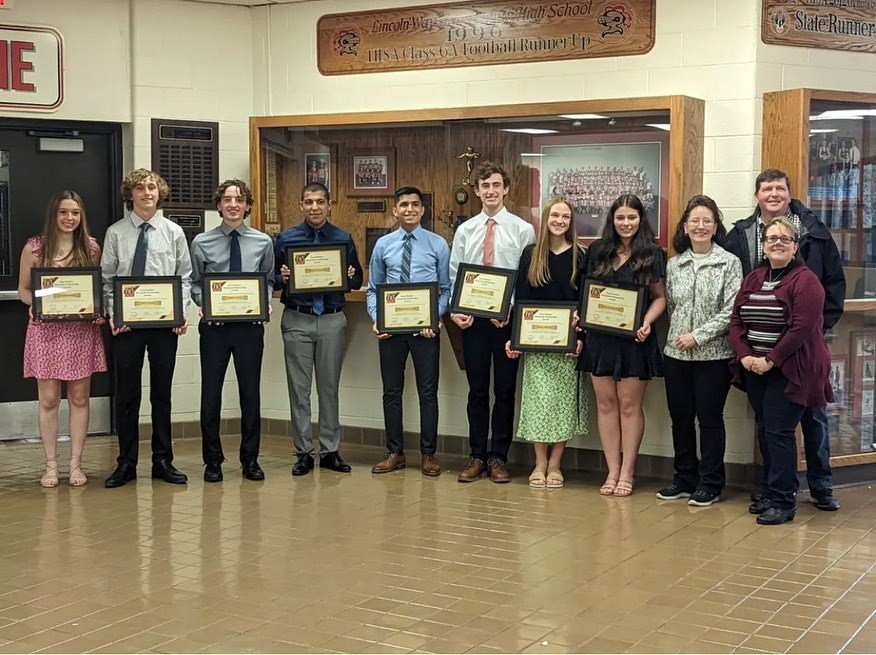 Cheryl Swallow is our next honored retiree for the 2022 school year! Cheryl works in the transportation department, and she has been with the District since 2007. Please join us in thanking her for her service and congratulating her on retirement!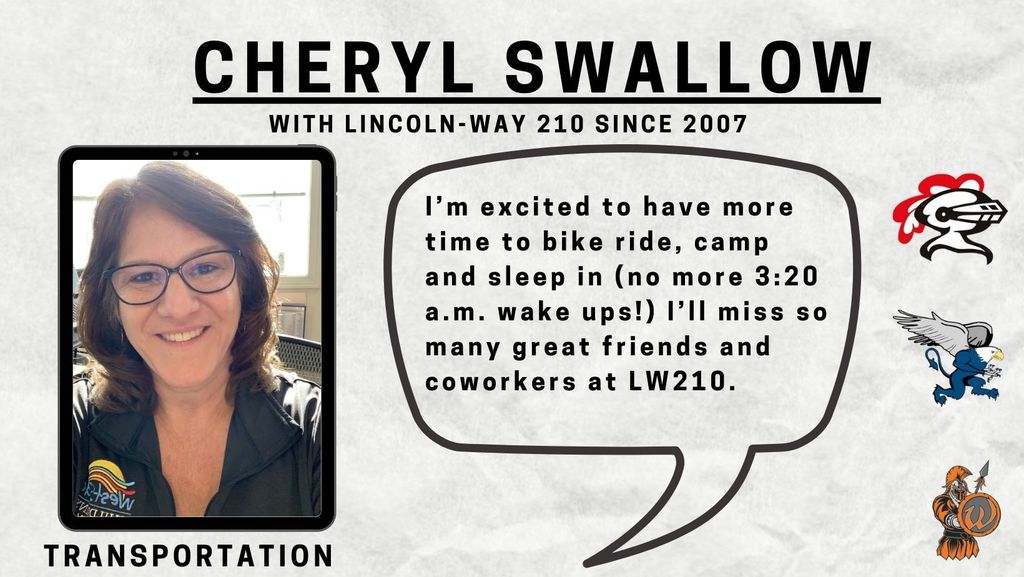 Lincoln-Way West held their annual Community Scholarship Night on May 4th where 102 seniors were recognized with awards. Forty-six businesses, community organizations, memorial foundations, and school organizations provided a total of 116 individual scholarships. Altogether $76,950 in scholarships was given out to the recipients. We are extremely thankful to all the scholarship providers for making these awards possible. It is their generosity, commitment, and dedication to Lincoln-Way West students that allow evenings like this to continue. Congratulations to all seniors who received scholarships!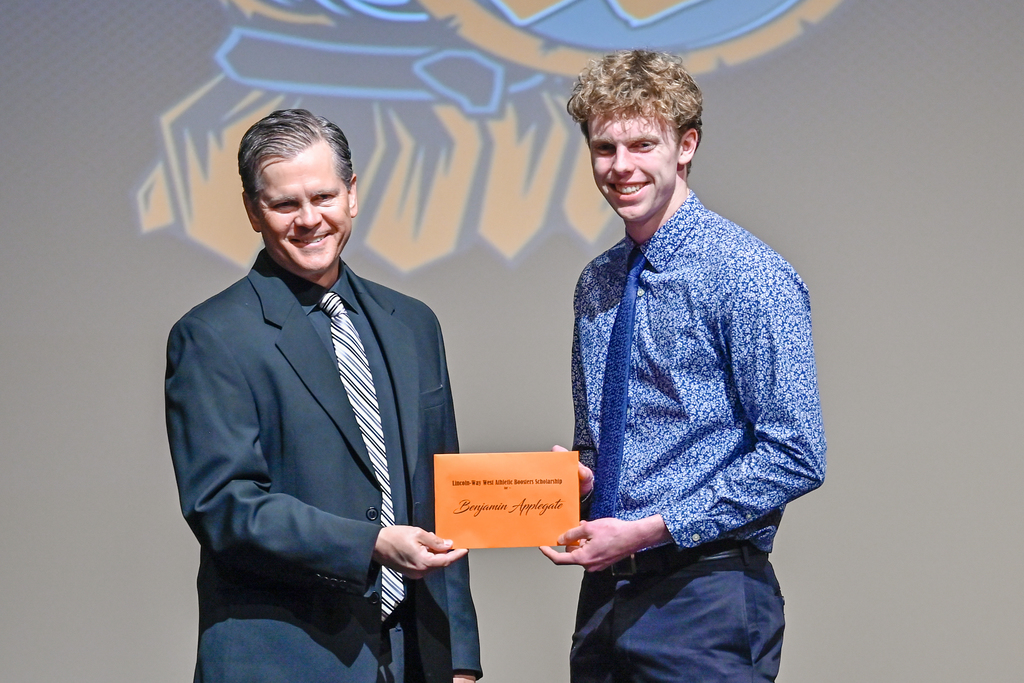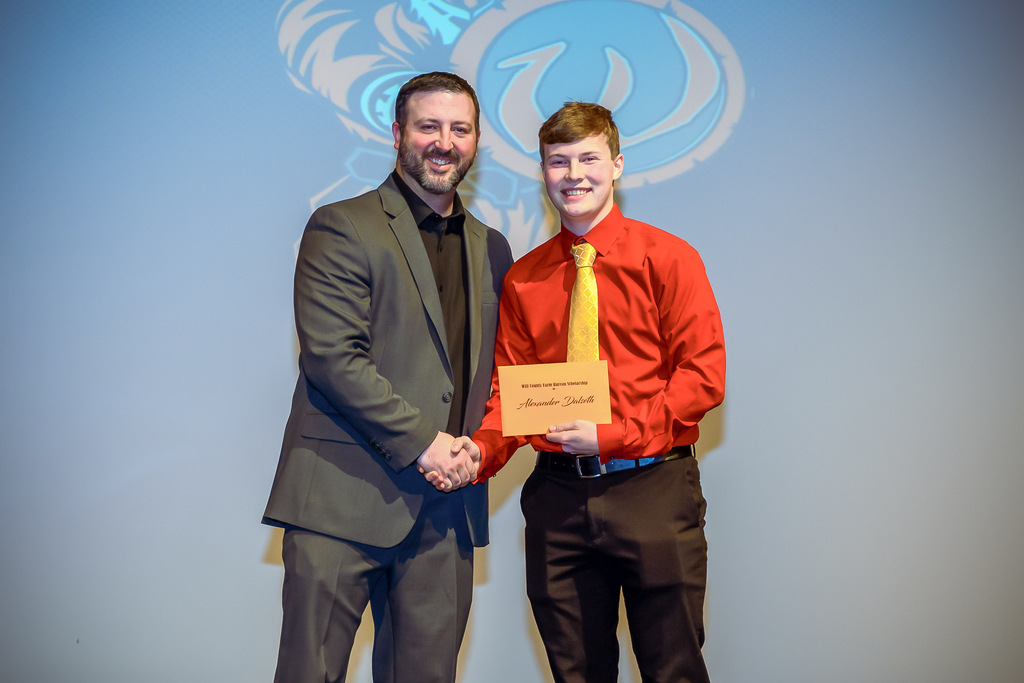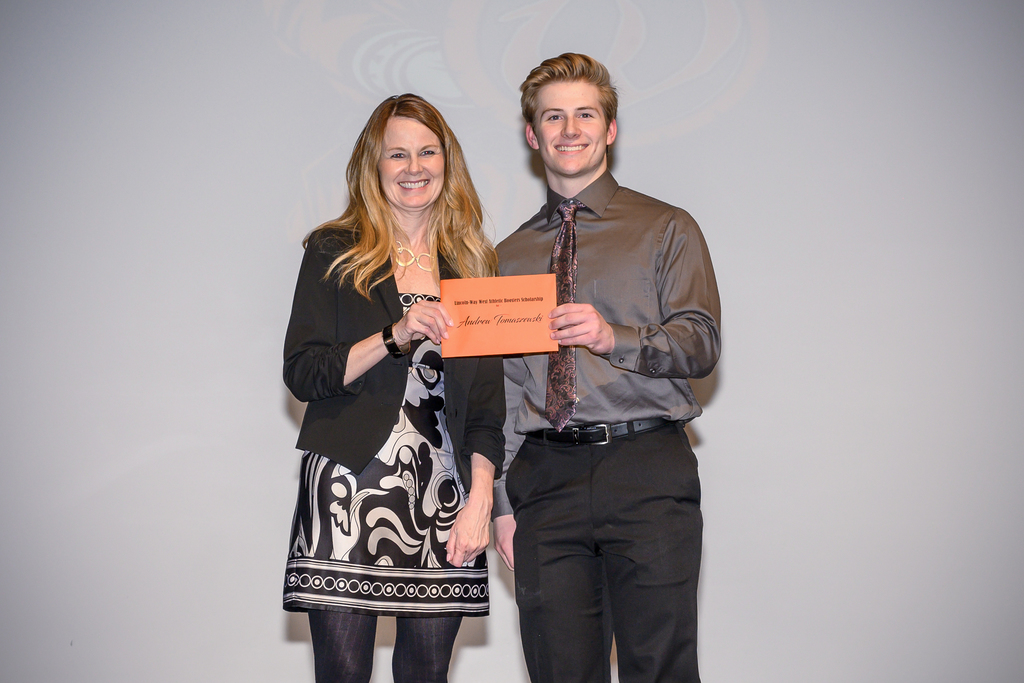 The next 2022 retiree we would like to recognize is Nancy Sargis! Nancy works in the media center and has been with District 210 since 2004. Please join us in thanking Nancy for her service and congratulating her on retirement!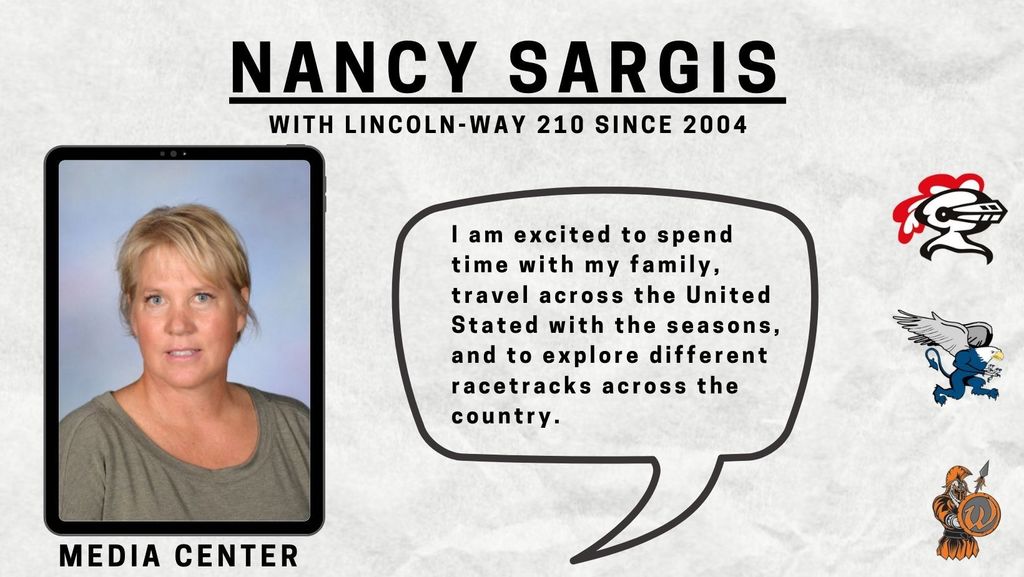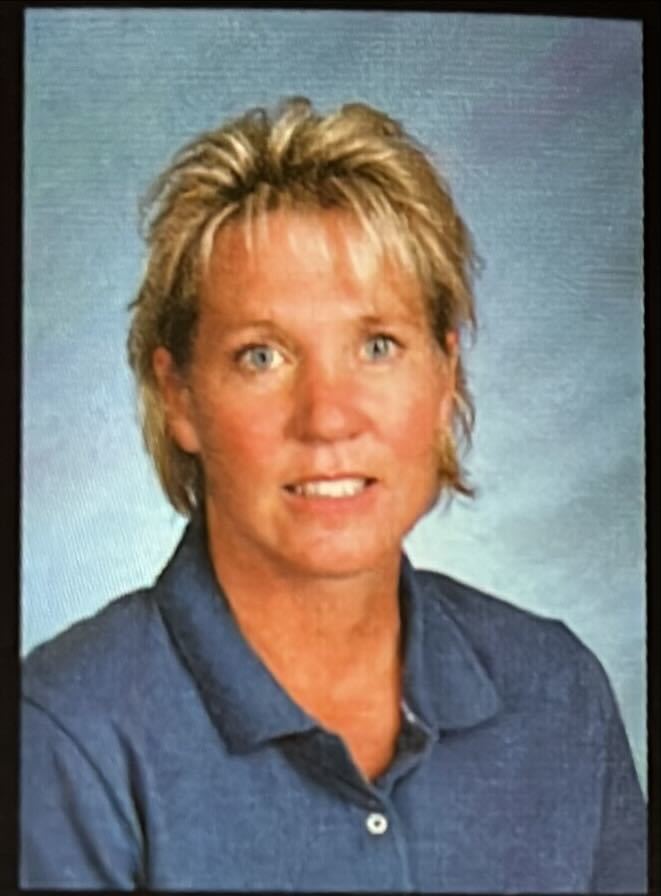 Two Lincoln-Way AFJROTC cadets earned competitive scholarships to attend a cyber college course this summer. Andrew Korpalski (LWC), and Caitlin Scott (LWE) were both selected from thousands of applicants worldwide for one of 132 scholarships valued at approximately $8,000. Participation in this program will result in college credit and provides students an opportunity to test for an industry recognized IT certification. This Cyber Academy program is sponsored by the National Science Foundation in partnership with AFJROTC and several universities. Great job!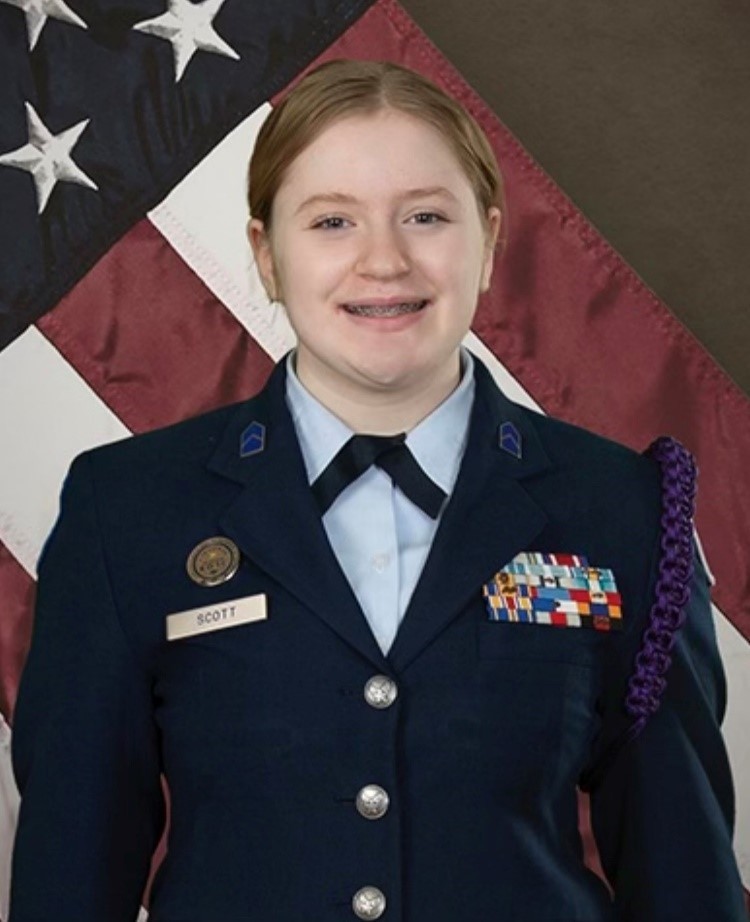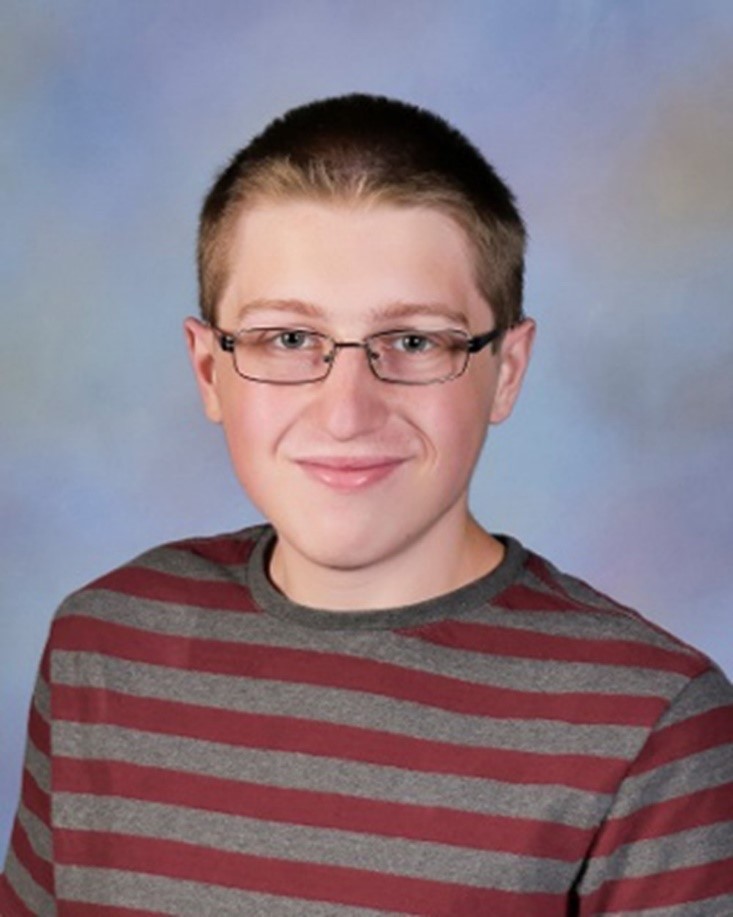 Lincoln-Way West student Caeley Doran was selected as a winner of the most recent Chicago Sun-Times' student art contest. The Sun-Times asked kids in Chicago and the suburbs to "spring ahead" and create something artistic with a forward-looking spring theme for the Chicago Sun-Times' latest student art contest, part of what we call The Imagination Project. Caeley's artwork features a very realistic colored pencil drawing of an egg cracking. Way to go!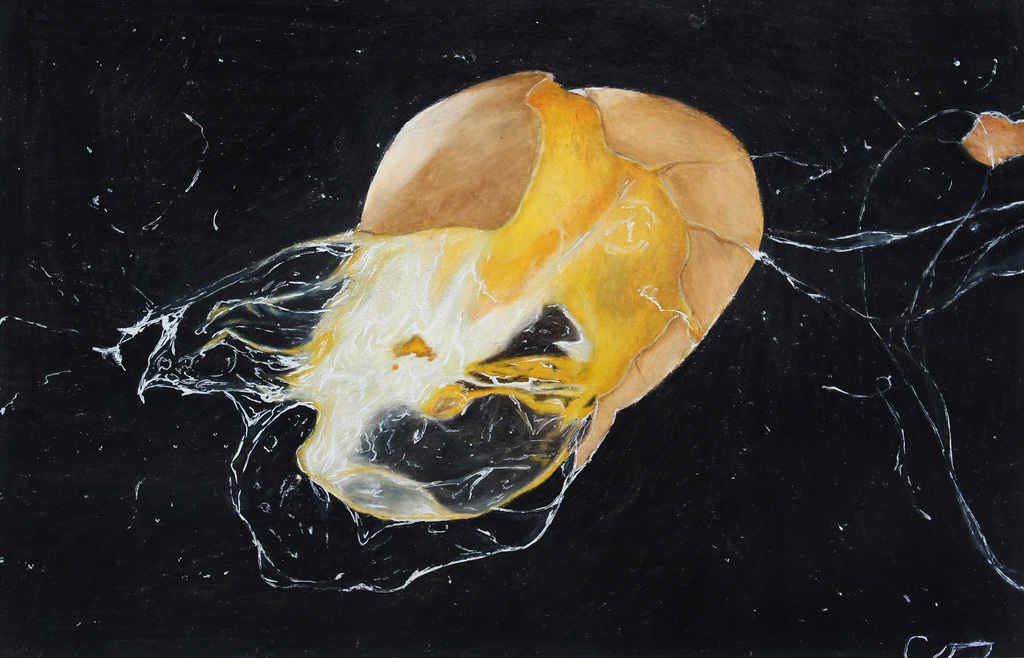 Next on our list of 2022 retirees is Barbara Nowland! Barbara, who works in our cafeteria, has been with the District since 1999! Please join us in thanking her for her service and congratulating her on retirement!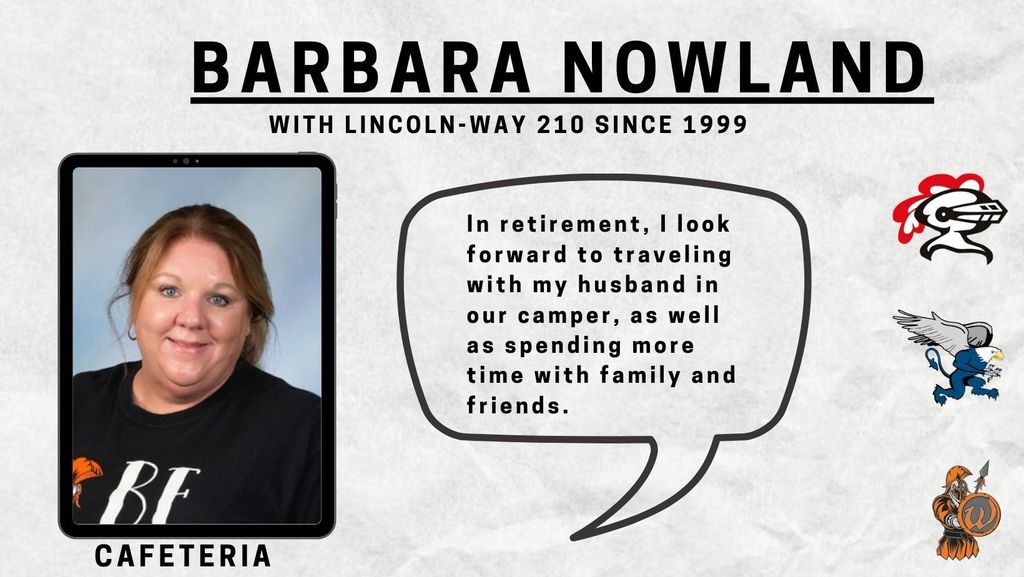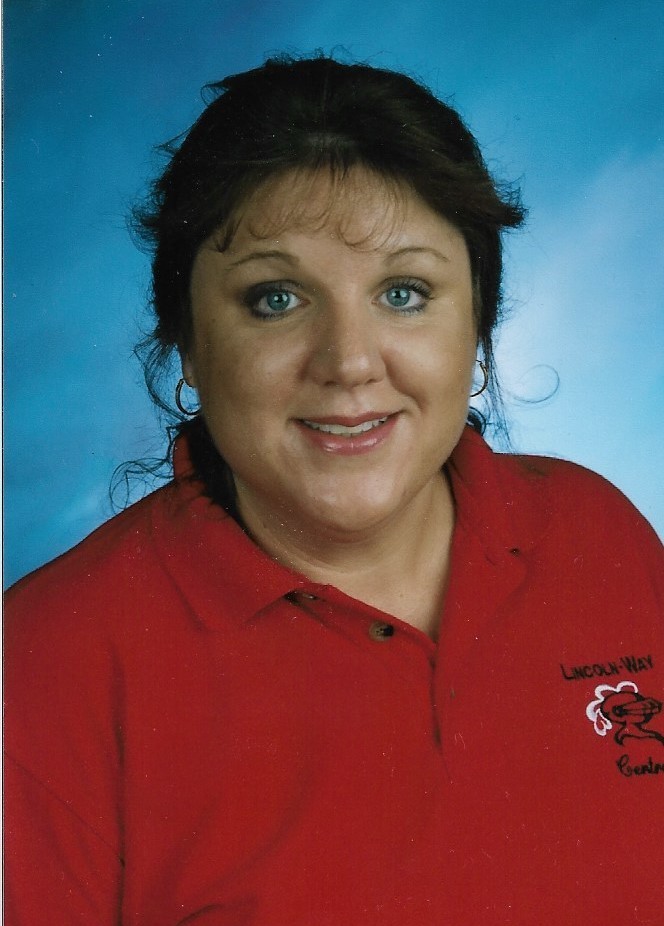 Lincoln-Way East student Isabelle Slaviero was selected as the winner of this year's Frankfort Fall Festival art contest. The contest asked students to design the artwork that will be featured on the program map at the 2022 Frankfort Fall Festival. Isabelle was honored at the last Fall Festival committee meeting, and received a check for $250 for her winning design. Congratulations!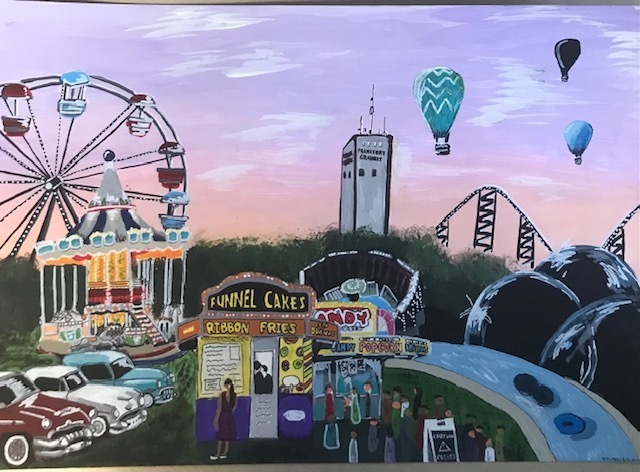 As we approach the end of the school year, we'd like to recognize our 2022 Lincoln-Way retirees! First up is paraprofessional Janet Burke, who has been with the District since 2001. Join us in thanking Janet for her service and congratulating her on retirement!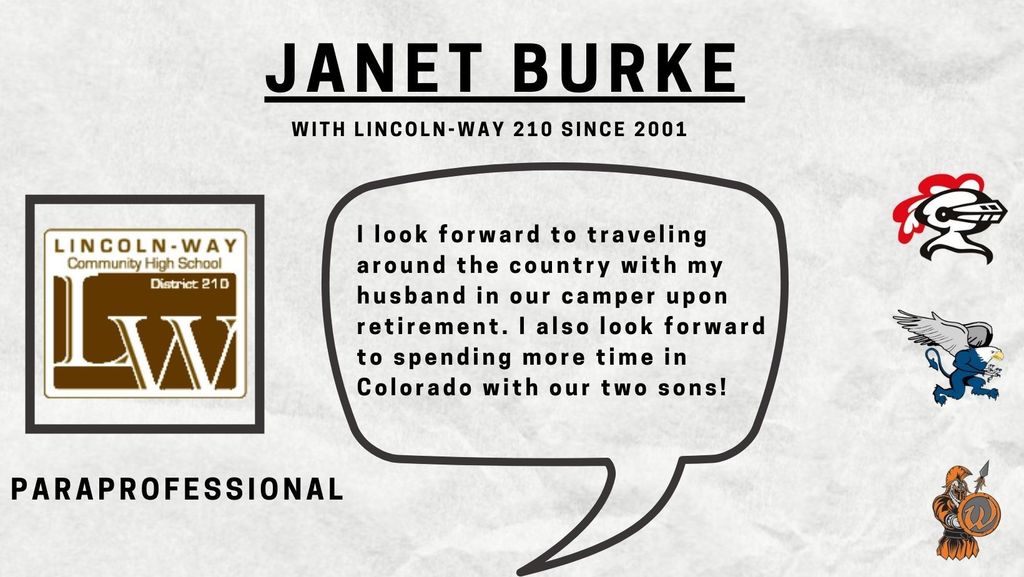 The West library has had an eventful few weeks! Recently, they hosted a successful virtual poetry slam with 20 students from 6 different schools. Also, The week before the SAT the library provided extra SAT practice with Kahoot quizzes, a passage overview led by Mrs. Scheer, and Break-in Bags. Each Break-in Bag had a passage with four questions that unlocked a bag filled with candy. Finally, the West and Central book clubs met virtually last month, with plans for future meetings in the works!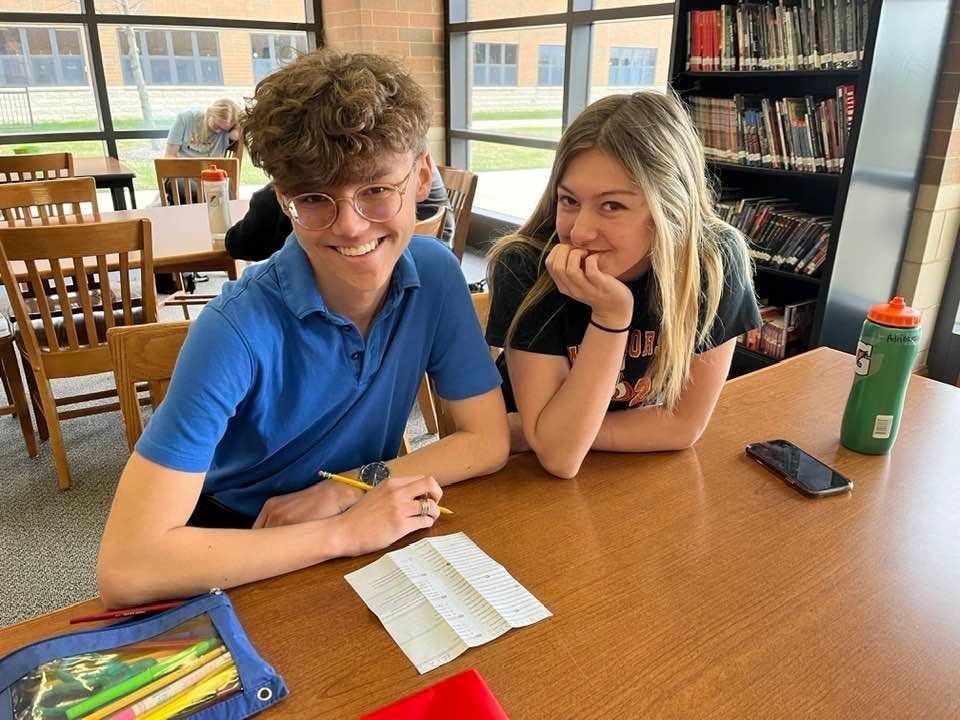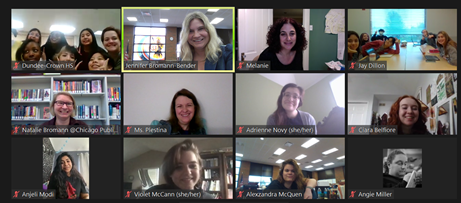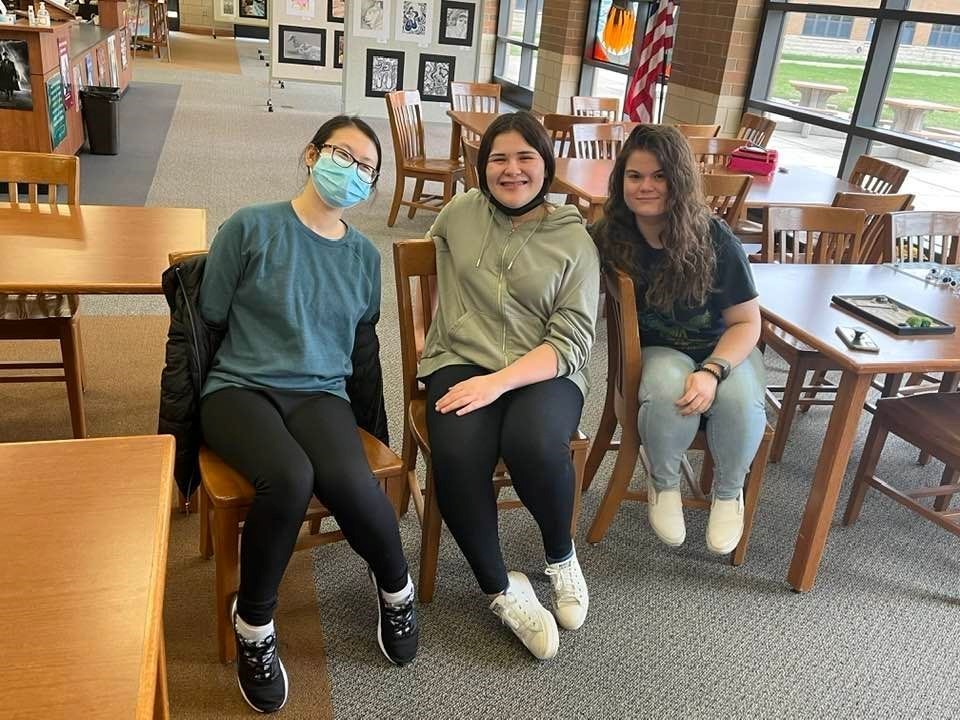 Addison Gast, Avery Gast, and Alivia Ozinga led the community service team for SkillsUSA at East this year, raising more than $6,400 was raised for the Foundation, which will include a donation to the Illinois USO. The community service team presented their project to a panel of 5 judges at the SkillsUSA State competition in Peoria April 28th-30th. They scored 98.5% overall, and will be headed to the national competition in Atlanta, GA this summer!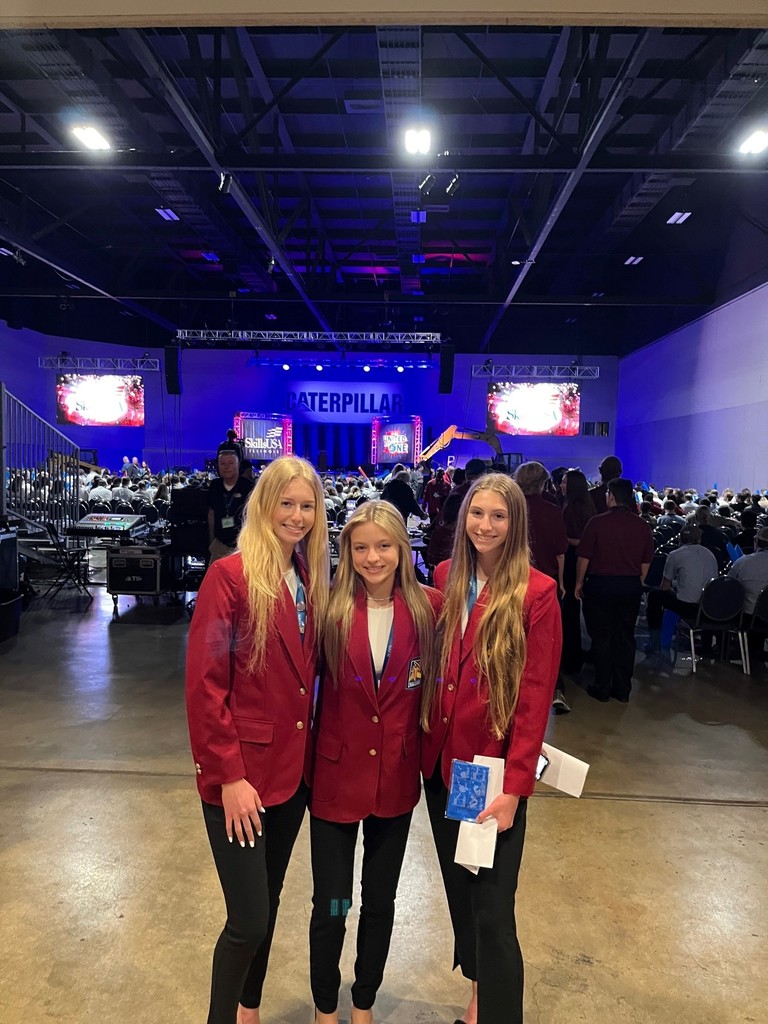 Congratulations to the over 20 student-athletes at West who have committed to participate in athletics at the collegiate level!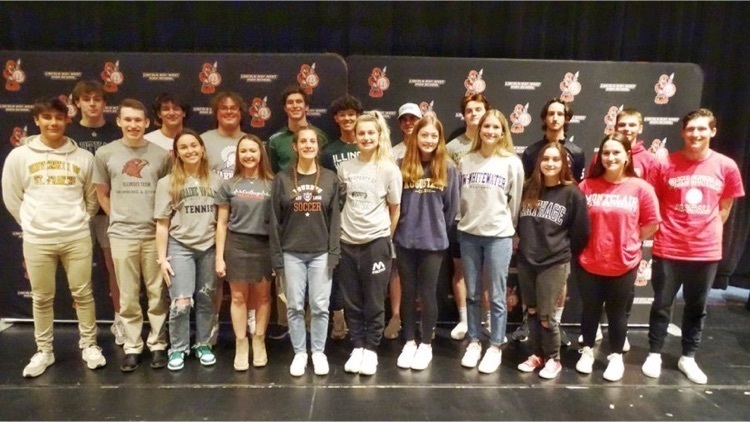 The Lincoln-Way East Welding Fabrication team of Tori Hay, Brian Rooney and Nolan Trippiciho won 1st place in state amongst a crowd of 12 teams that qualified in this year's SkillsUSA state competition in Peoria April 28th -30th . The all senior team now has the opportunity to advance to Atlanta, Ga where they will be faced with an even larger project that is to be completed in 6 hours against state winners from across the Country. To learn more about the competition, visit the website:
https://www.lw210.org/o/east/article/732814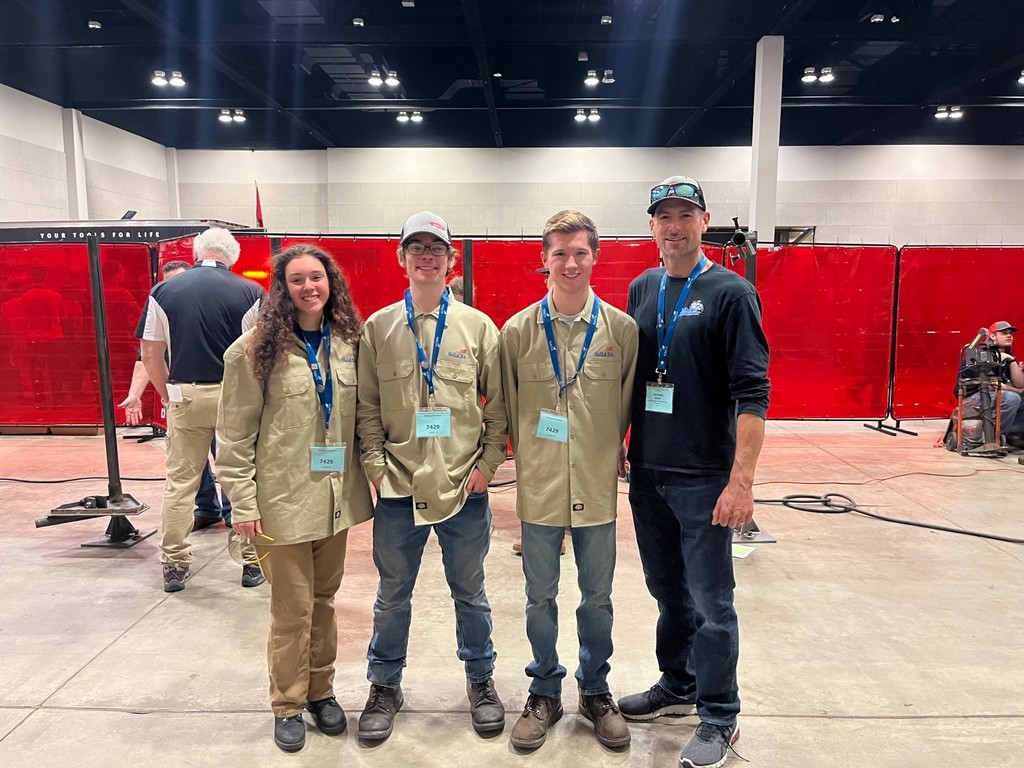 The Lincoln-Way Transition Program's annual flower sale is this Saturday! Visit the greenhouse at Lincoln-Way Central from 9am-12pm on May 7th.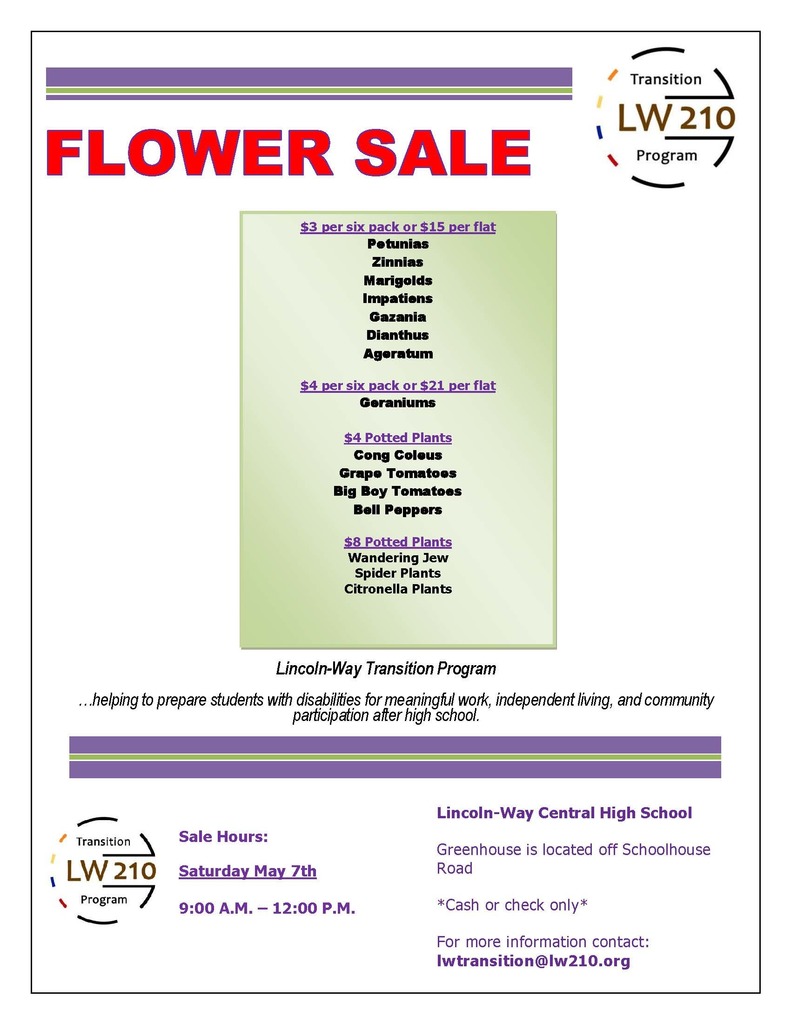 It's that time of year! Graduation is quickly approaching for our Lincoln-Way seniors, and we want you to have the opportunity for an up-close view of them on their special day! The Lincoln-Way H.S. District 210 Foundation for Educational Excellence's "Up-Close Graduation Seat Auction" for 6 seats and a reserved parking pass is back this year, and will run from May 2 through May 13 at 8p.m. Log in or create a GiveSmart account to get started (
https://gradseats2022.givesmart.com
) to register and bid. On that site, you can also purchase a brick at the school of your choice to commemorate your child's graduation. If you have any questions , please call the Foundation at 815-462-2976 or email
robert.kennedy@lw210.org
for assistance.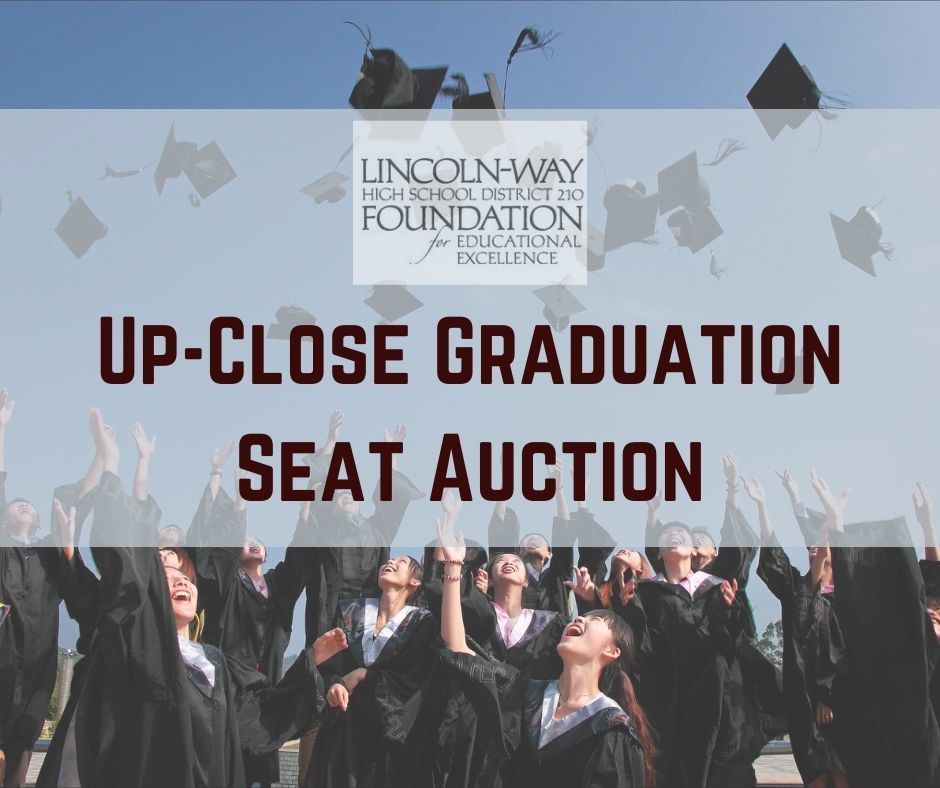 "Building and Supporting Healthy Relationships" was held at West earlier this week The district partnered with New Lenox Safe Community Coalition to put on this great event. Students heard a presentation from Breann Fisher with Guardian Angel Community Services. Thanks to all the donations from our schools, attendees were able to assemble medical advocacy bags during the event.