The LWC Drill Team competed in the 2022 AFJROTC Open Drill Nationals in Dayton, OH, this past weekend. Both Armed and Unarmed Teams did well, with a special congratulations to Senior Samantha Lazarski and her IDR team for a 4th place finish! We also stopped by the National Museum of the United States Air Force at Wright-Patterson AFB.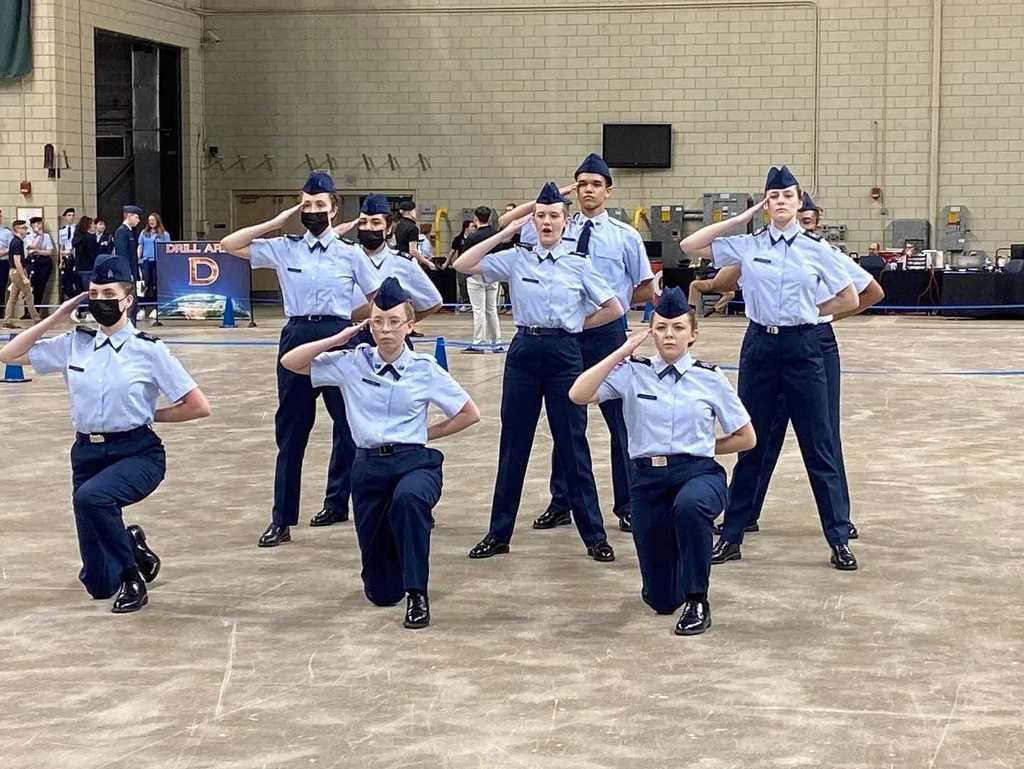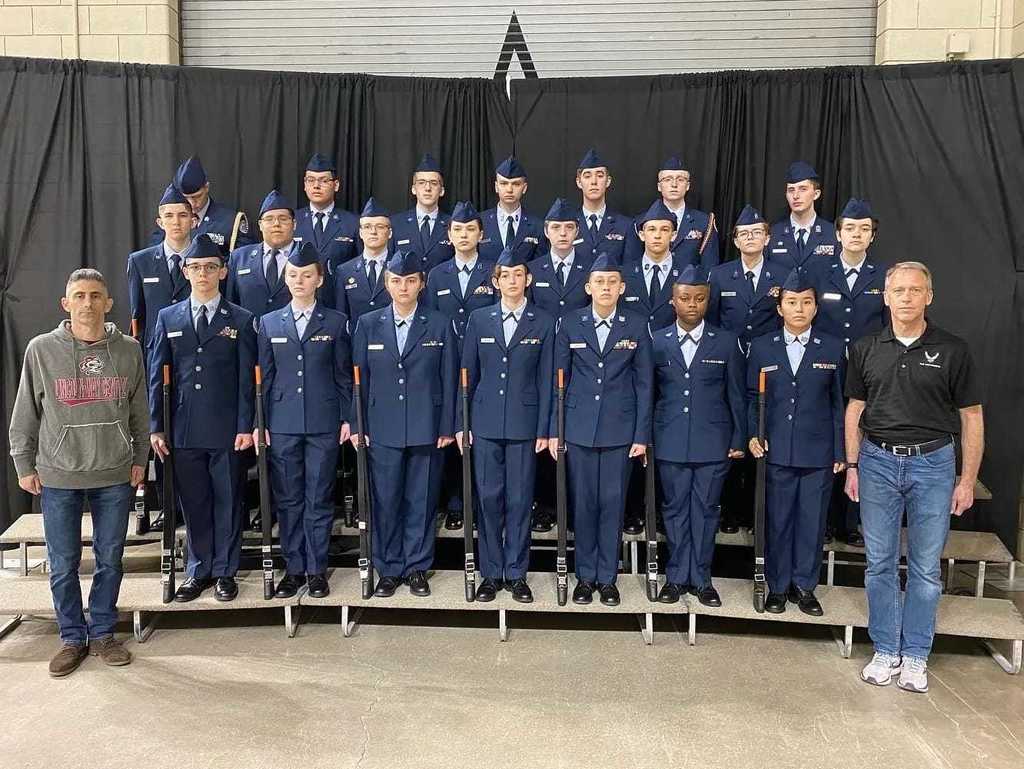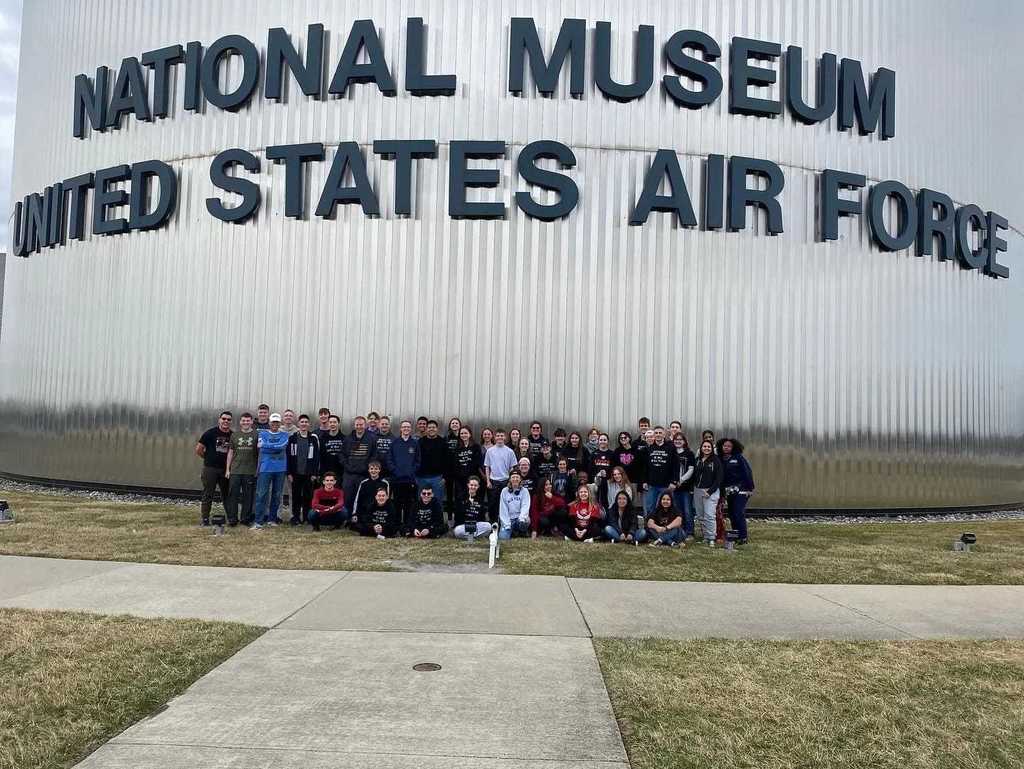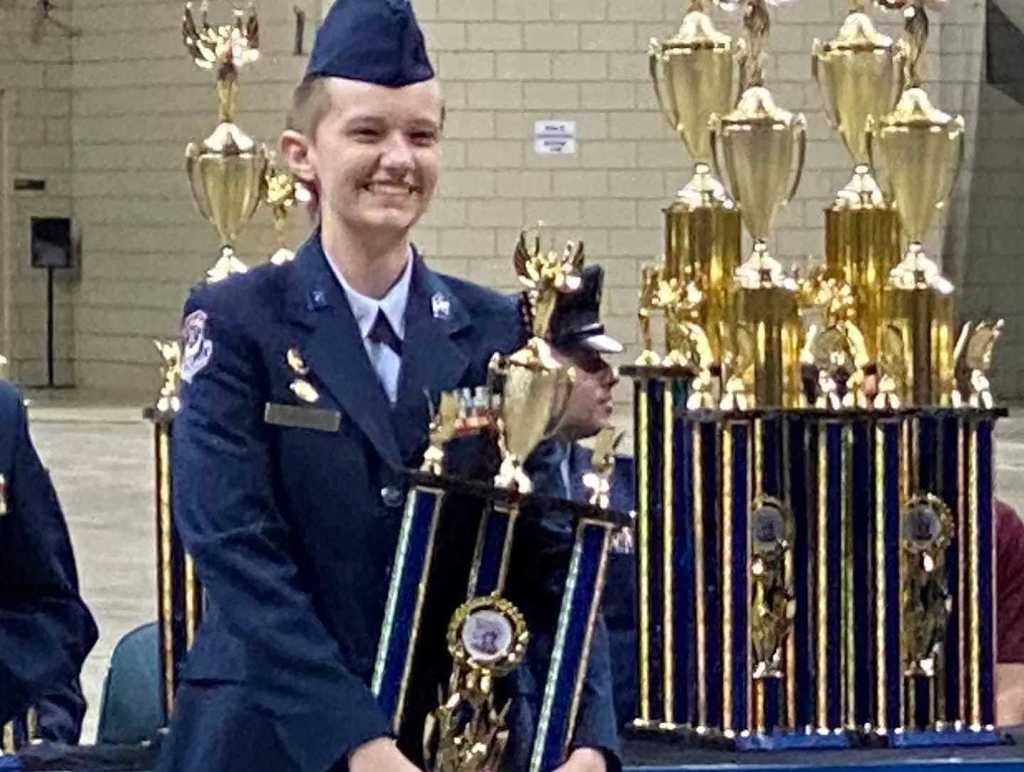 On Sunday, March 20, four LWC Band students performed as part of the annual Elmhurst University Honor Bands Festival. The four students were: Jay Campbell - Flute Kalan Kostal - Clarinet Dave Shaw - Trumpet Daniel Smuskiewicz - Baritone These students were nominated and selected to perform in the festival last December. The participated in a full day of rehearsals which culminated in a wonderful performance in the beautiful Hammerschmidt Memorial Chapel on the campus of Elmhurst University.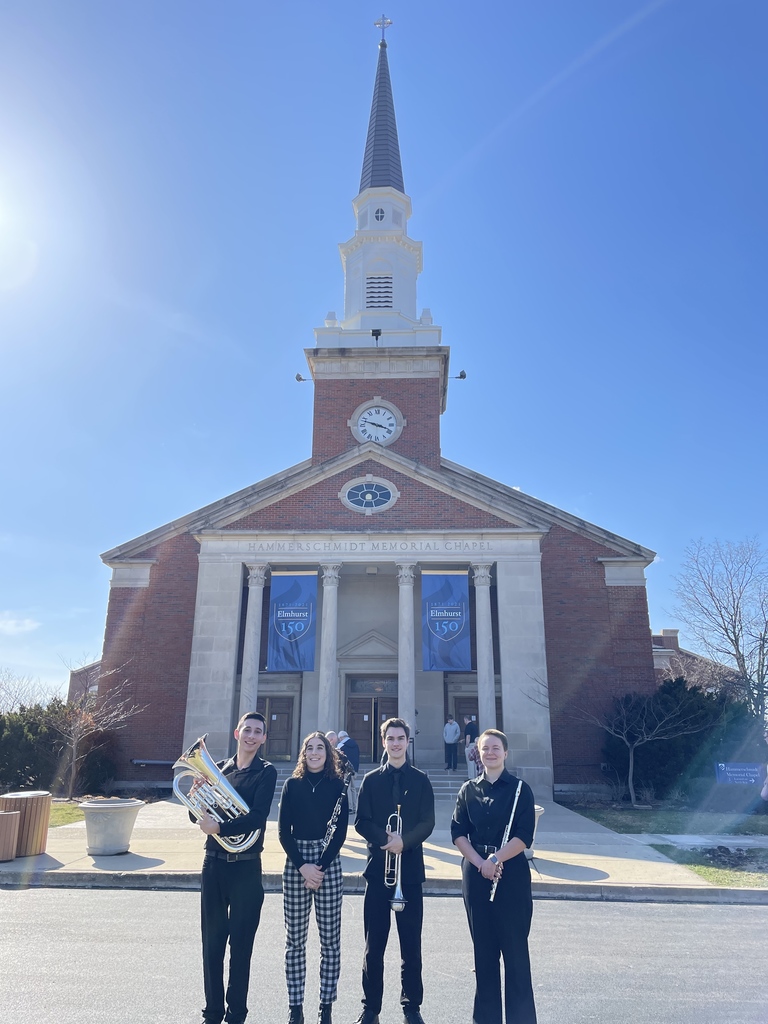 Music teacher Ms. Hanna Samawi and Social Science teachers Mr. Chris Olson and Mr. Peter Bonebrake for visiting with Lincoln-Way East Reading and Freshman Seminar students to share their favorite autobiographies, memoirs, and biographies. The students, who are currently studying the genre, got to hear about a wide variety of fascinating people and their stories!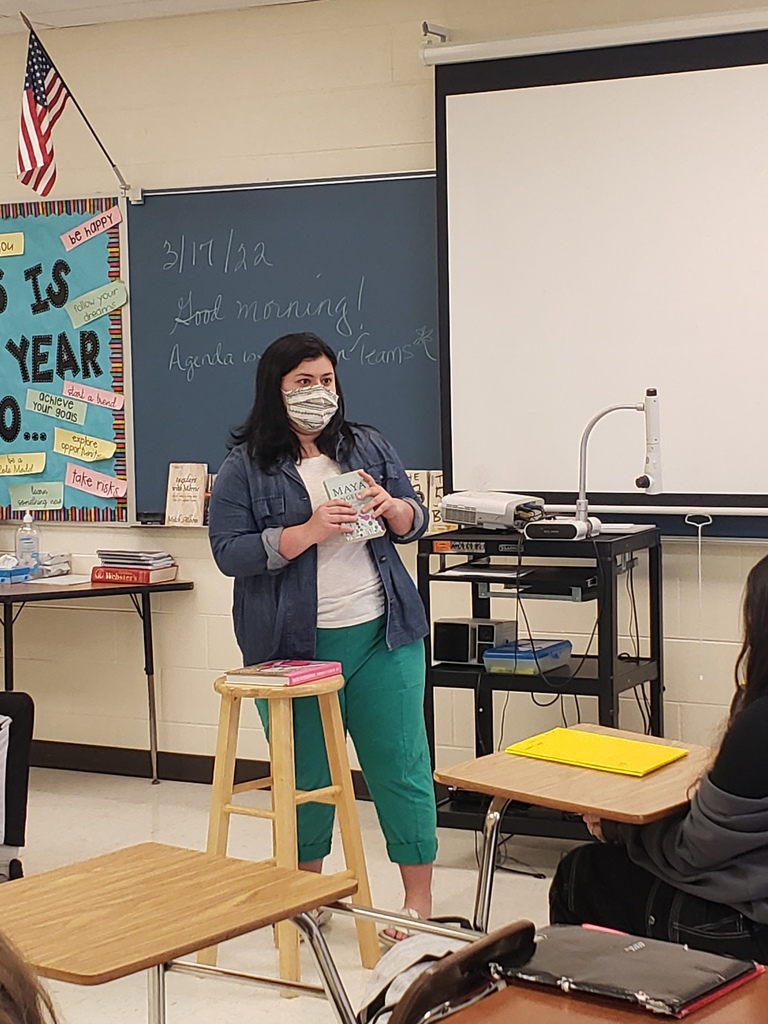 The Board of Education met last night at Lincoln-Way Central. Highlights from the meeting include: -Recognized this year's National Merit Scholars from all three schools - visit the website to see a list of this year's scholars -Approved student fees for the 2022-2023 school year -Reviewed proposed school handbook changes for the 2022-2023 school year, which will be discussed and reviewed again at the April meeting For more information about these items and other action taken during last night's meeting, visit BoardDocs.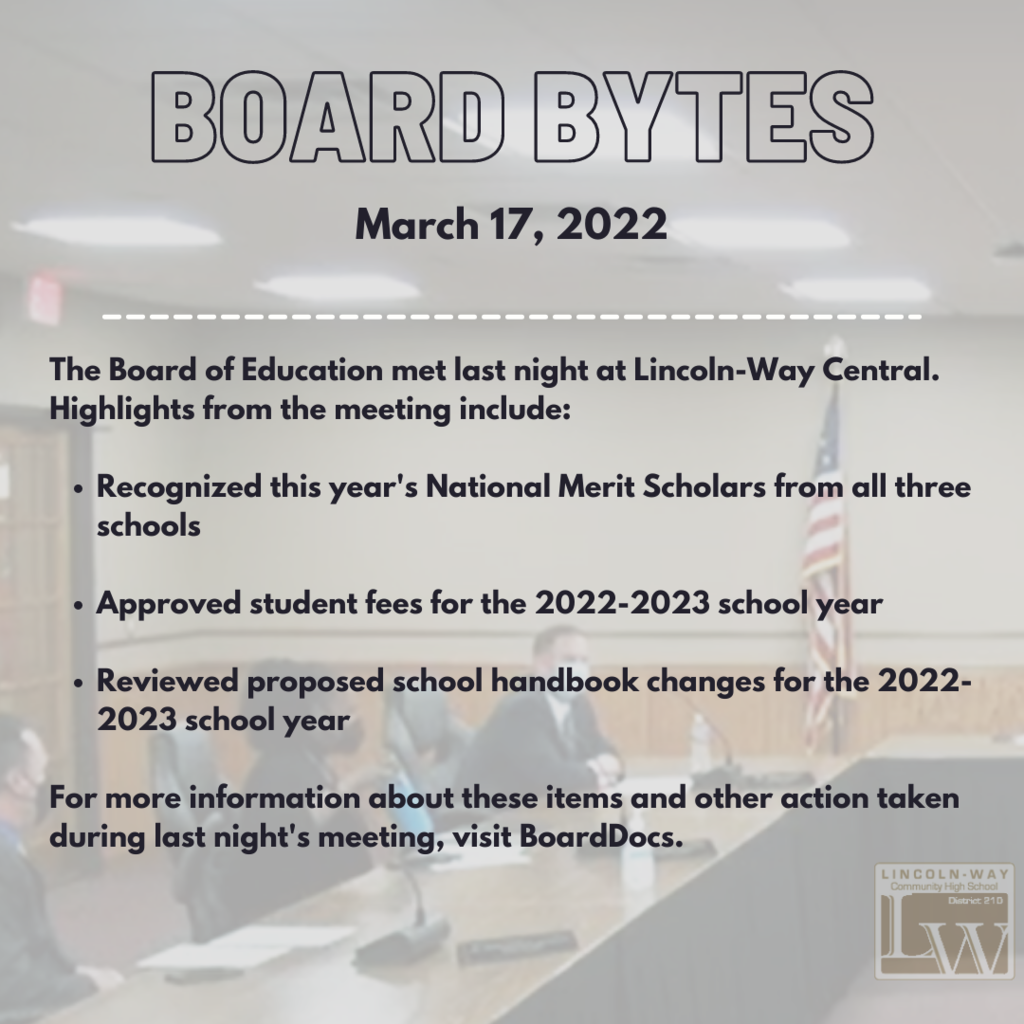 Senior leaders from Warrior Way donated care packages to the nursing staff at Silver Cross Hospital!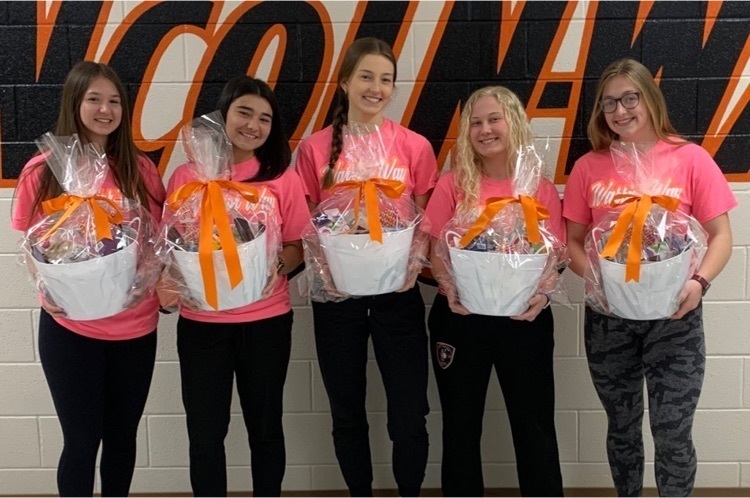 LWC Senior Christopher Olson narrated excerpts from Sergey Prokofiev's Peter and the Wolf at the annual Lincoln-Way Central/West Symphony Orchestra concert last weekend.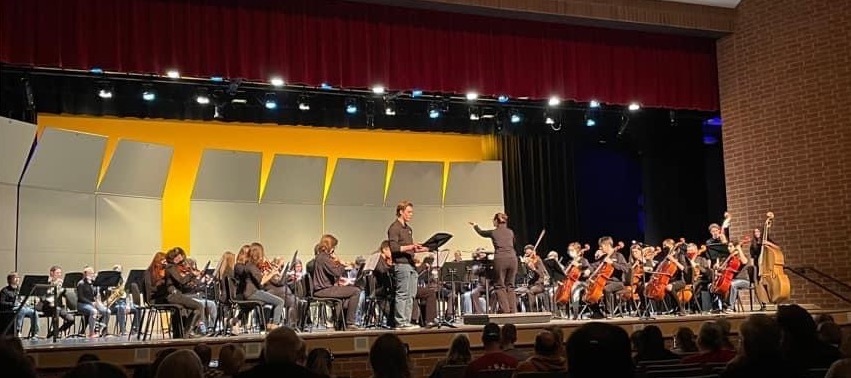 Olivia Velazquez, a 2017 graduate of Lincoln-Way East, spoke to students in the Design 2 class this week. Olivia, who now works full-time as an interior designer, wanted to come back to speak to current students about career opportunities in the architecture and design industry. Her presentation to students aligns with Lincoln-Way's goal of connecting students with college and career pathways. Thank you Olivia for taking the time to speak to our students about your journey!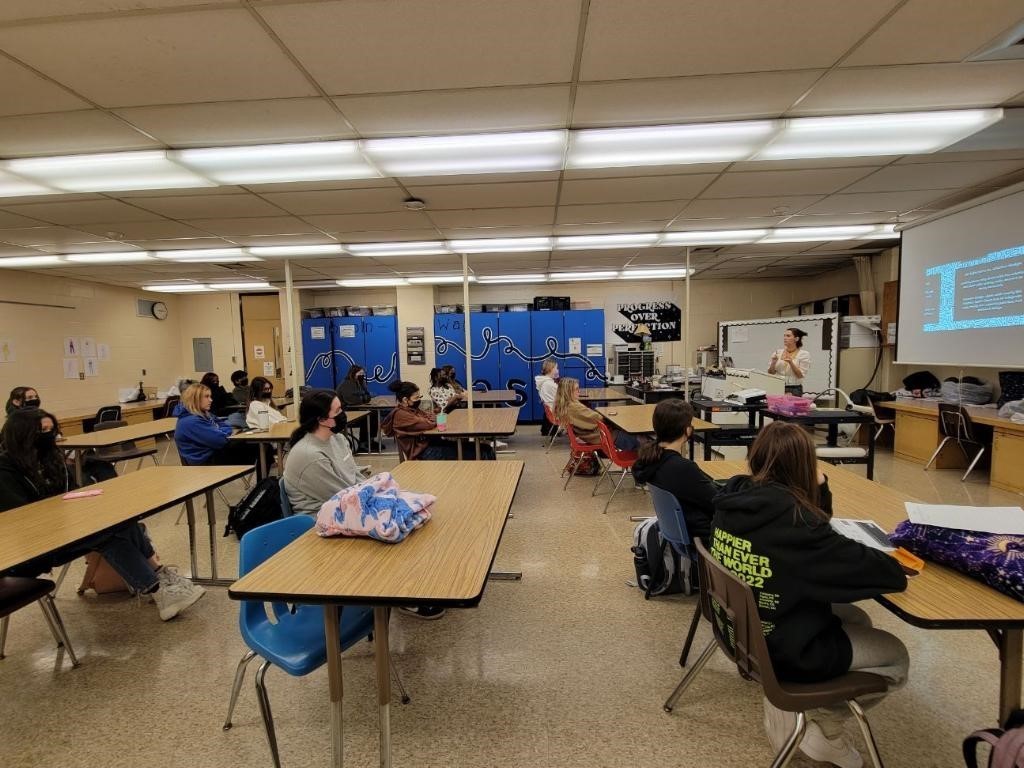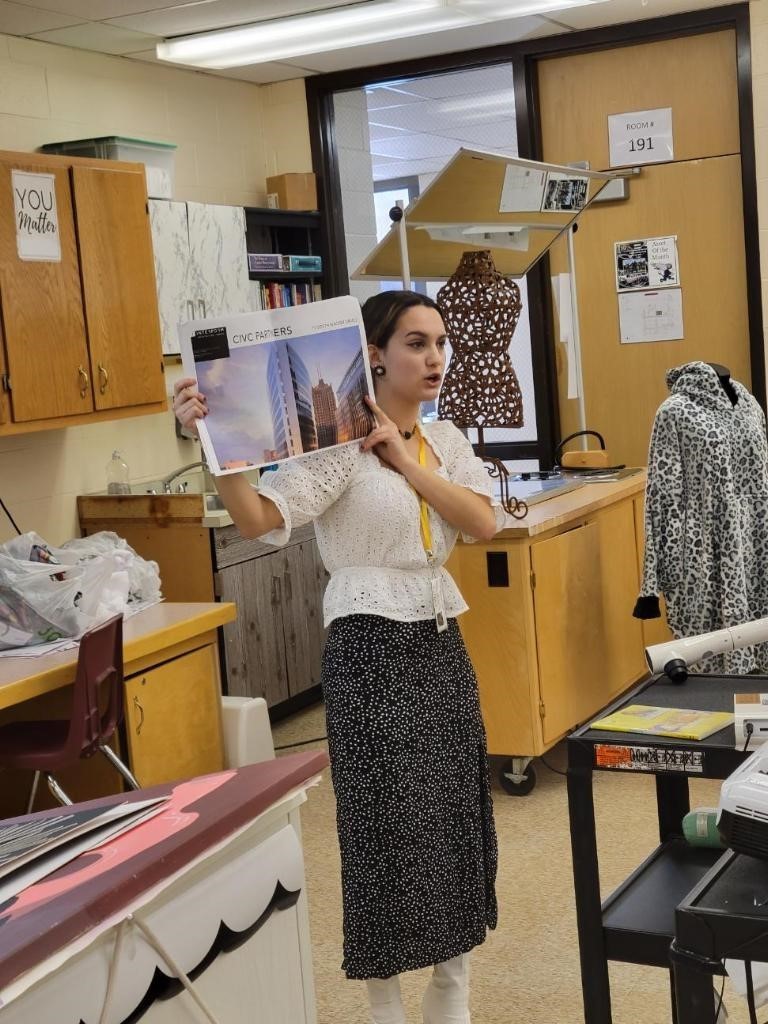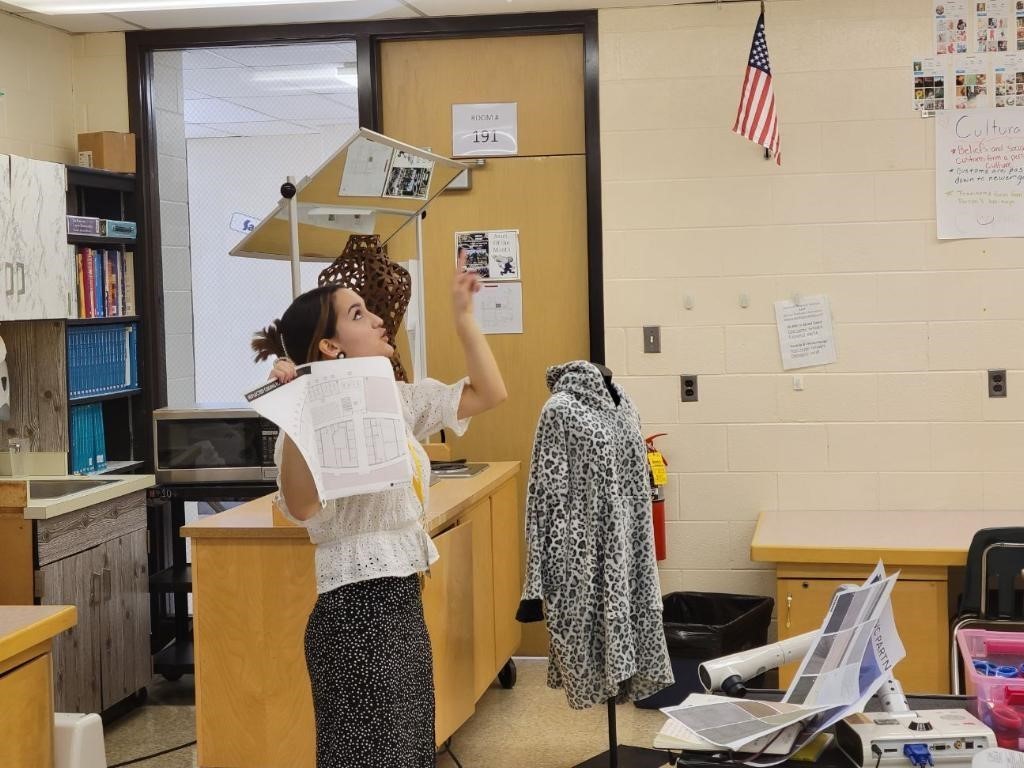 Lincoln Way East's 3rd annual Dance Marathon event took place over the weekend! Students enjoyed games, raffles, karaoke, and hearing from families who have been supported by Lurie Children's Hospital. Through this event, students raised over $14,000 for Lurie Children's Hospital!!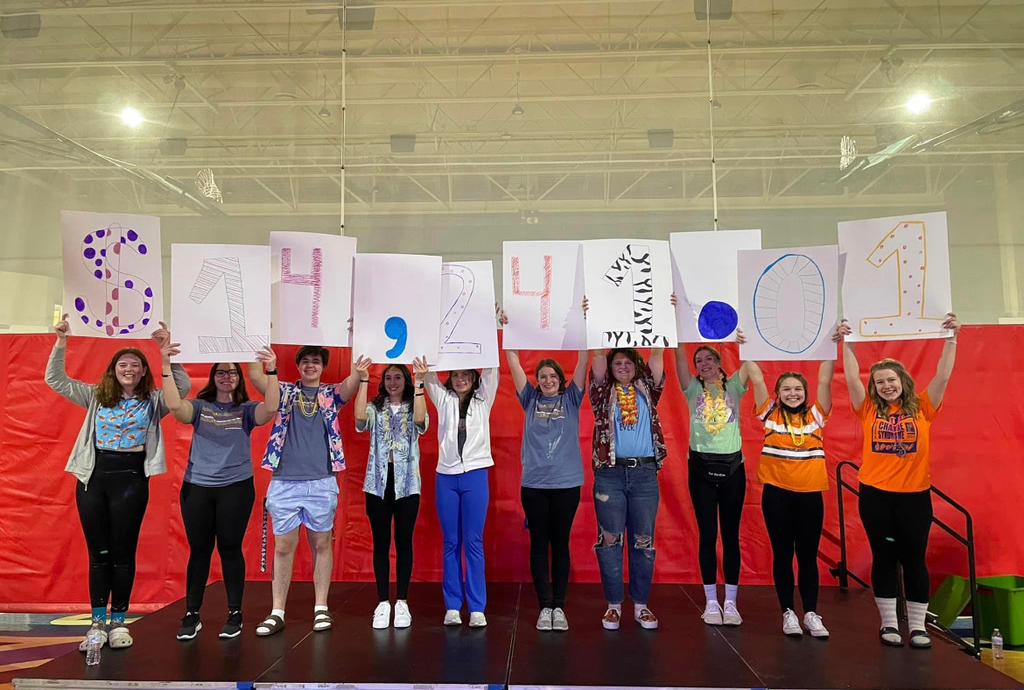 AP statistics students spent some time last week trying to determine if Double Stuf Oreos are really double stuffed!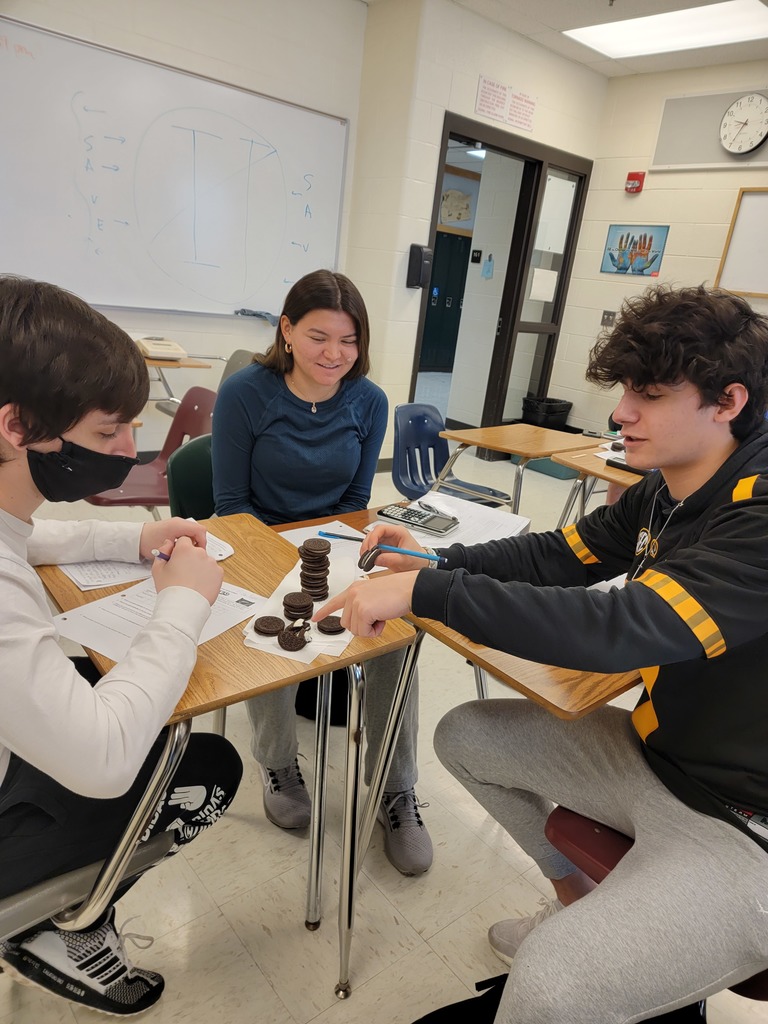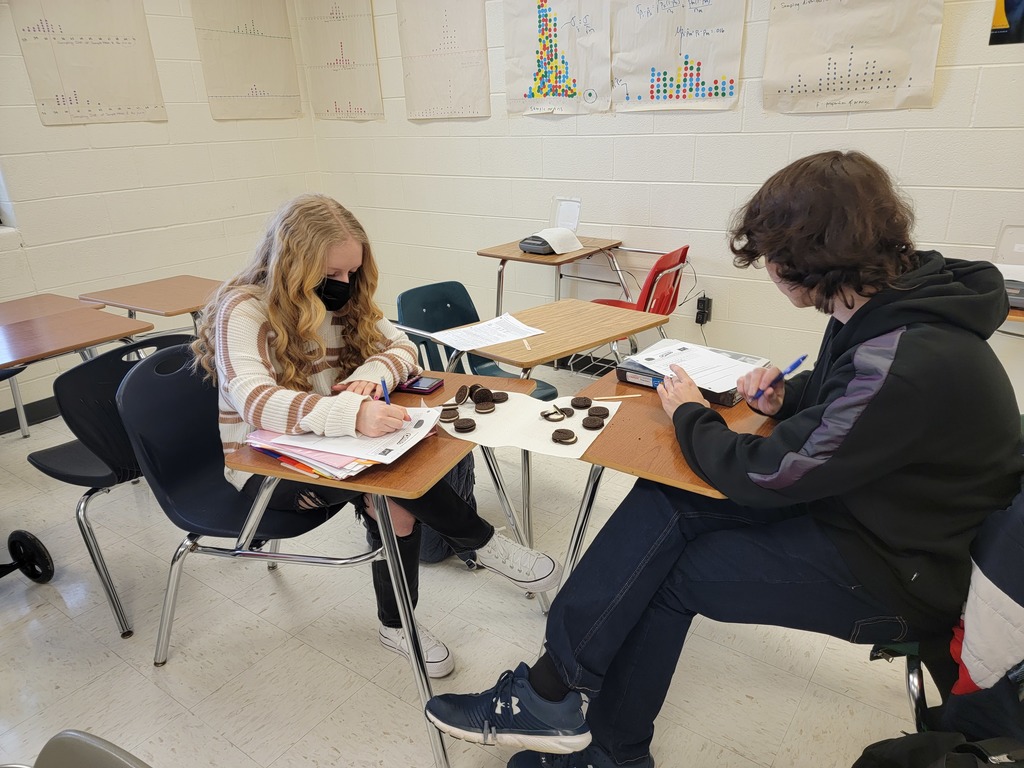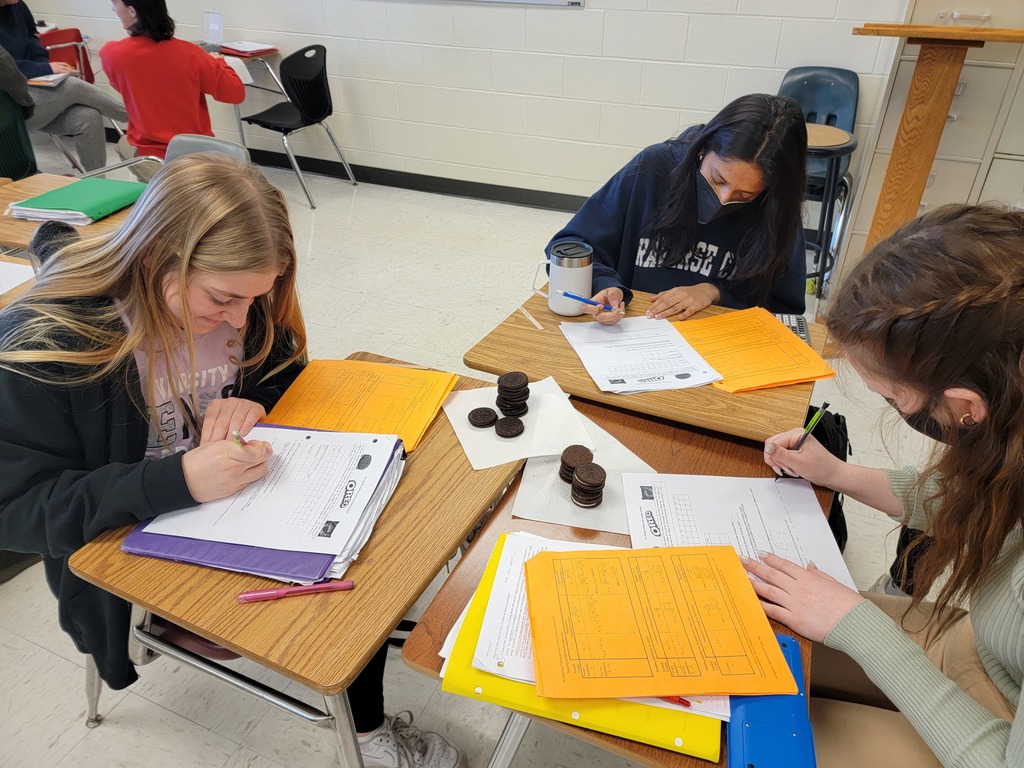 Tickets are on sale today for Lincoln-Way East's production of Sweeney Todd! Visit lwemusic.org/sweeney-todd-tickets for more information.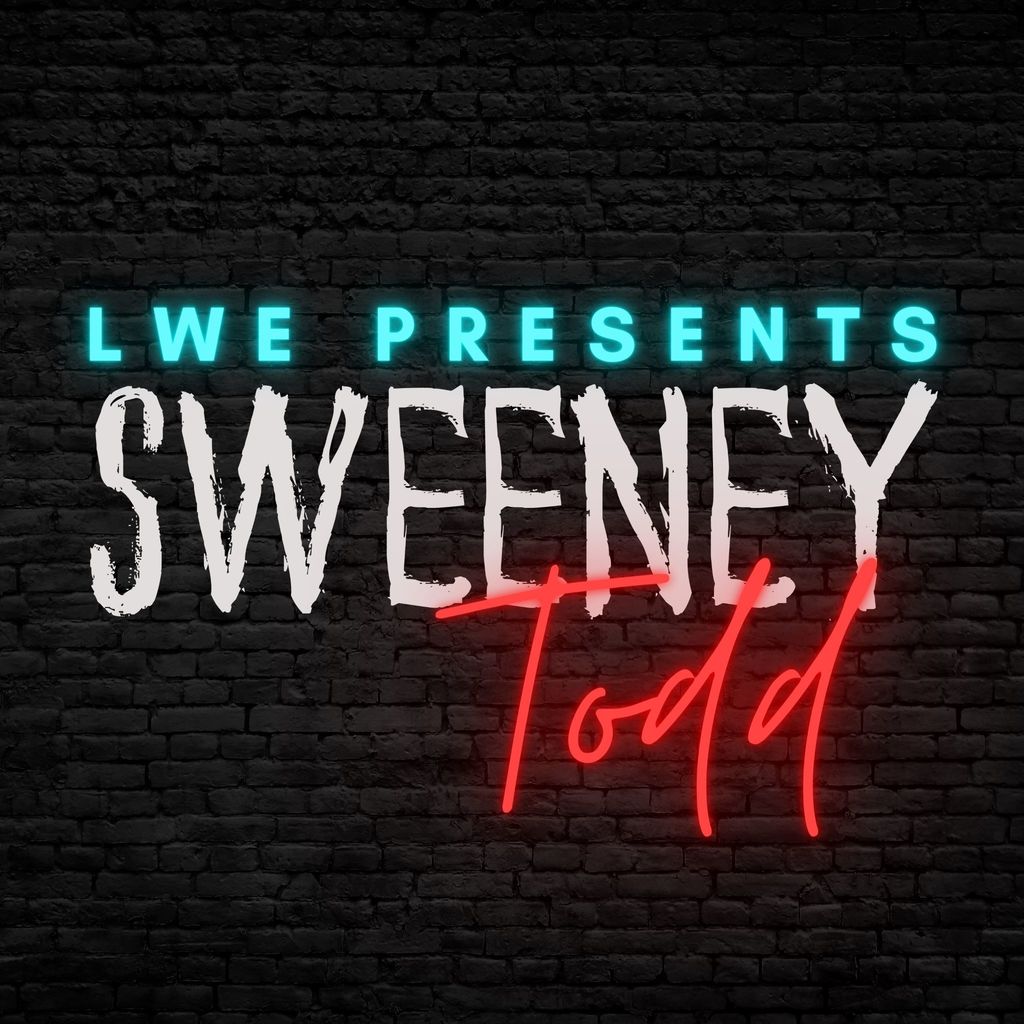 The Lincoln-Way East Scholastic Bowl team are REGIONAL CHAMPIONS! Congratulations to all, and good luck at sectionals!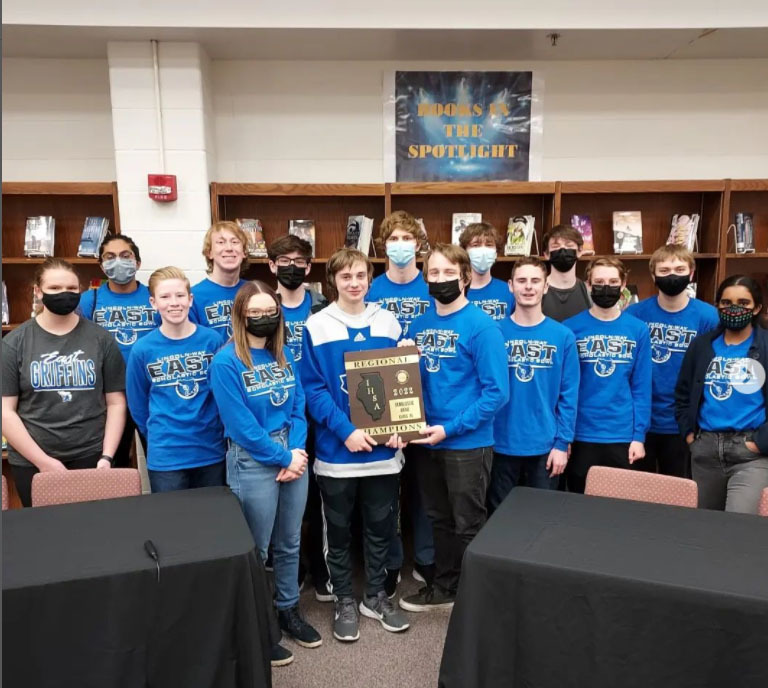 A&P medical students toured a clinic and learned about PT, OT and speech therapy at Helping Hands Children's Therapy in New Lenox. Thank you for providing this opportunity for our students!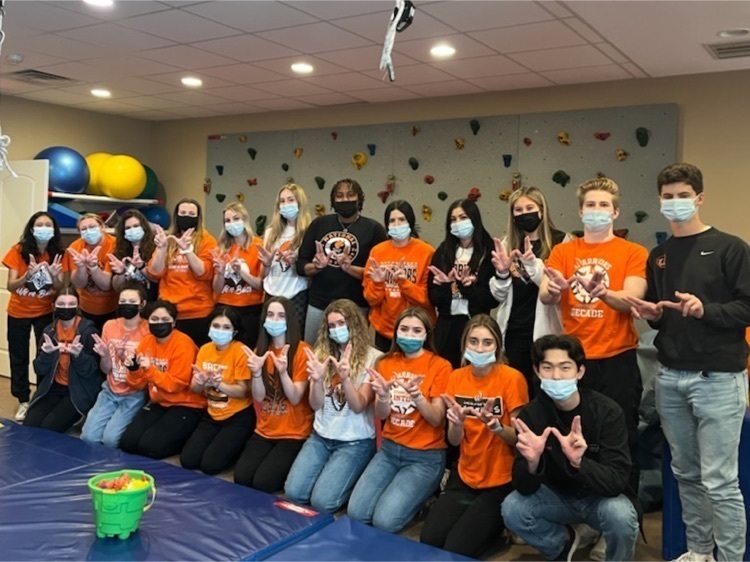 The Lincoln-Way East Air Force Junior Reserve Officer Training Corps (AFJROTC) Unarmed Drill Team took first place in five of the six events they competed in at the Southwest Suburban Conference (SWSC) drill championship at Lincoln-Way Central on February 19th. They won the Inspection, Color Guard, Exhibition, and Duet events in the Unarmed Division. They also took first place in the Armed Solo event. The next competition for the team will be the AFJROTC Drill Nationals in Dayton Ohio.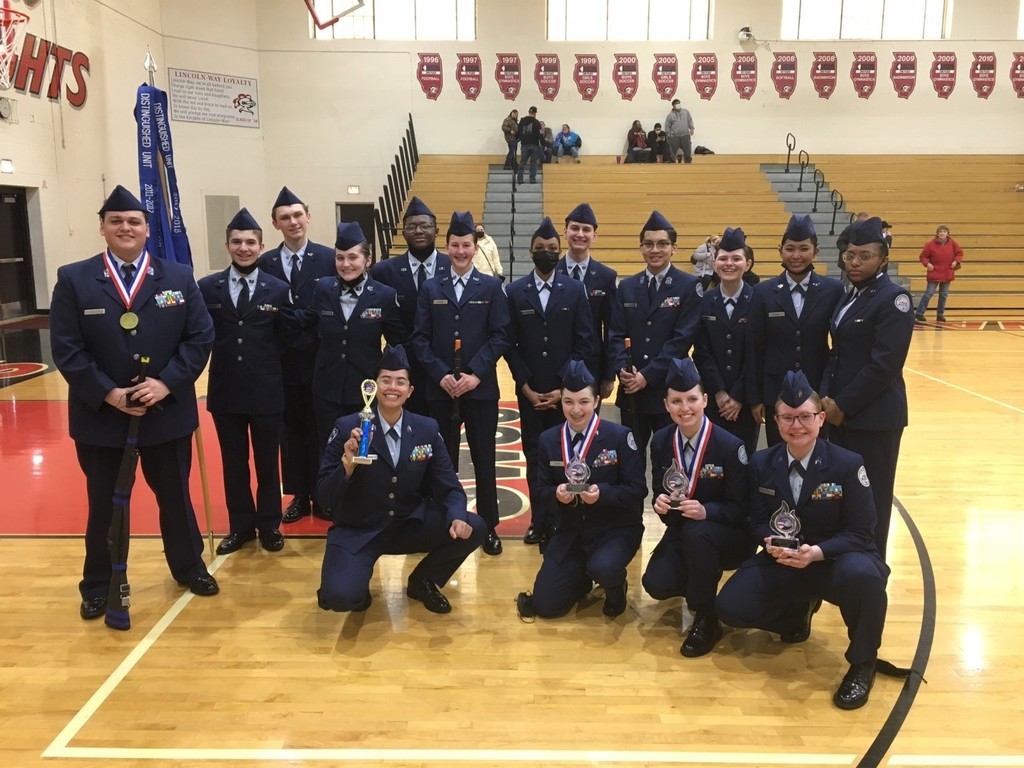 The WGI Regional Winter Guard show was held at East this past weekend. Check out some photos of Lincoln-Way Color Guard's performance!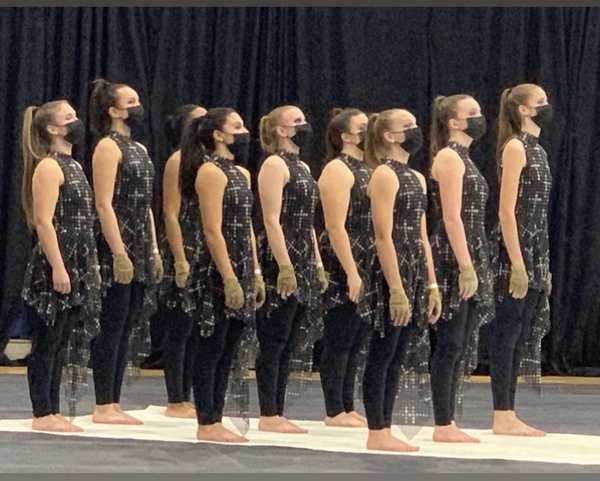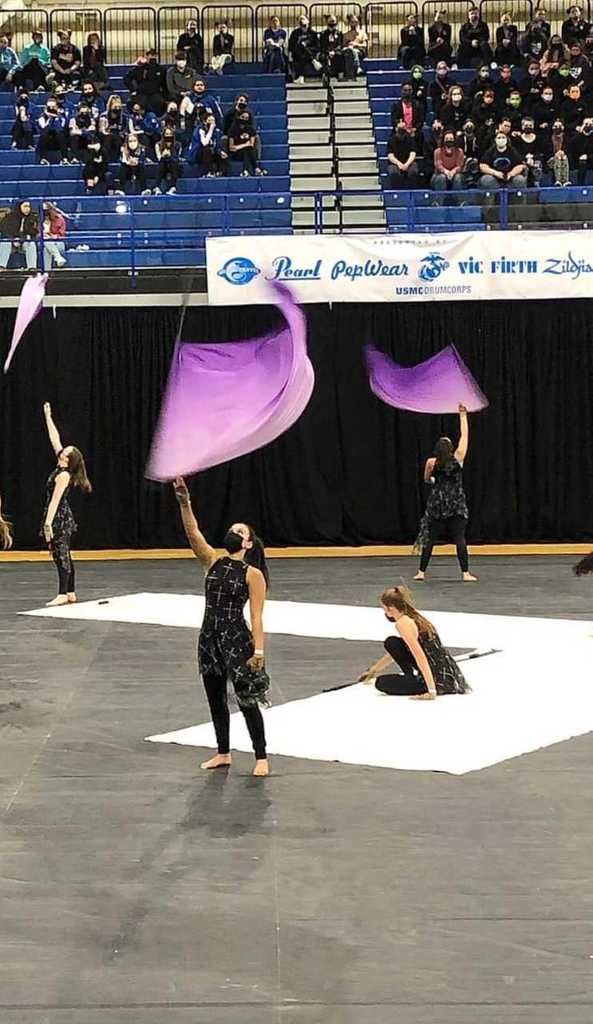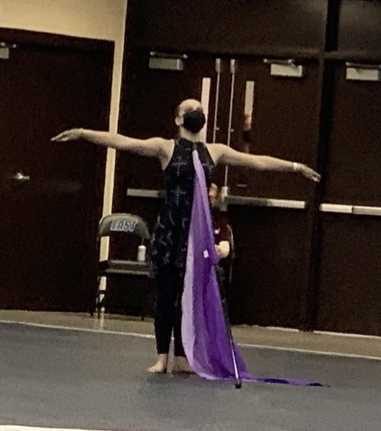 Congratulations to the LWC ROTC Academic Team - they are 1 of only 16 teams in the nation to advance to the National Academic Bowl Championship Finals. The finals will be held this summer. To read more about the team, visit the website:
https://www.lw210.org/o/central/article/670191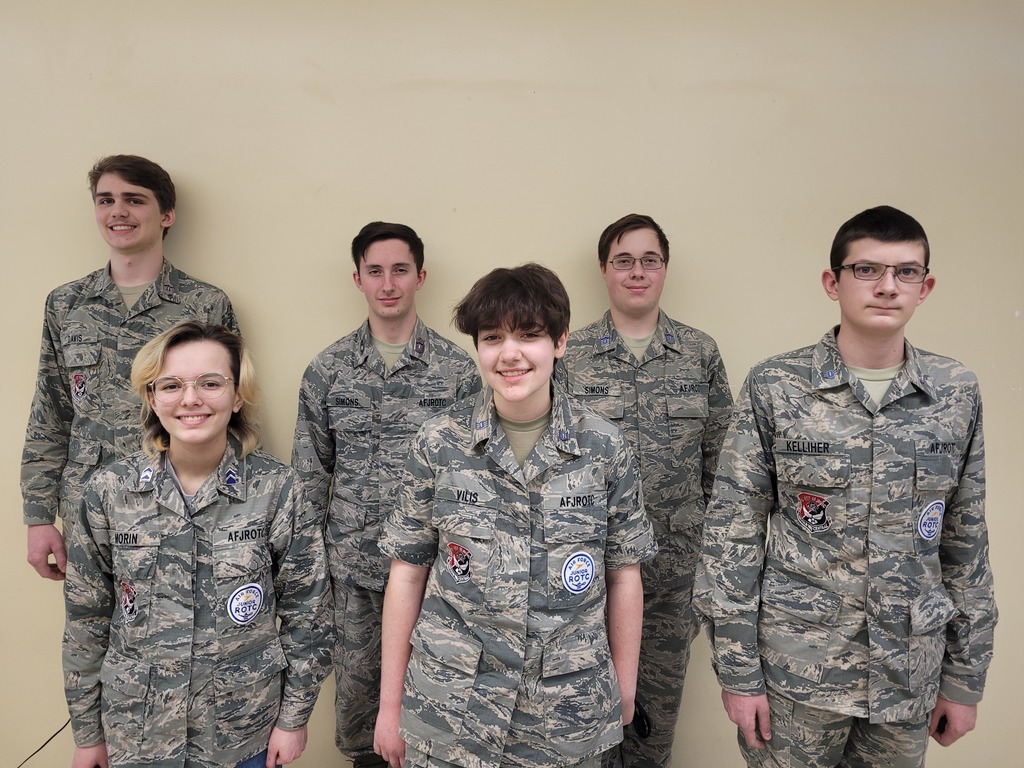 Lincoln-Way families, The CDC has announced changes to their guidance related to masking on school buses: Effective February 25, 2022, CDC is exercising its enforcement discretion to not require that people wear masks on buses or vans operated by public or private school systems, including early care and education/childcare programs. CDC is making this change to align with updated guidance that no longer recommends universal indoor mask wearing in K-12 schools and early education settings in areas with a low or medium COVID-19 Community Level. The District will follow the CDC's guidance, as our community is now a low transmission area. Moving forward, masks will be optional for staff and students on school buses. As always, thank you for your support, and we hope you have a great weekend.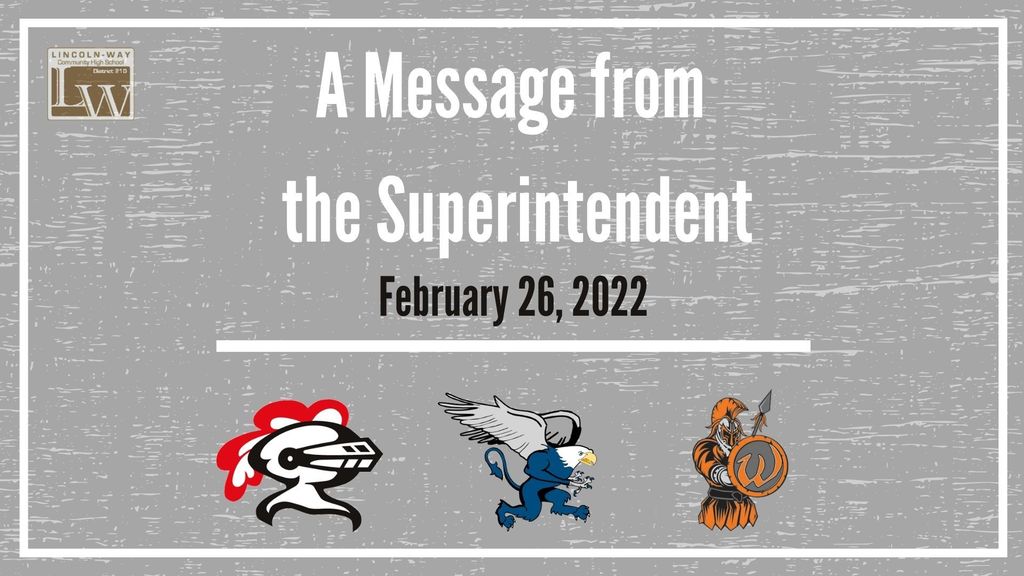 LWE animal science students experienced a live demonstration earlier this week by Crosstown Exotics! After learning about these critters in class, they had a chance to see them in action.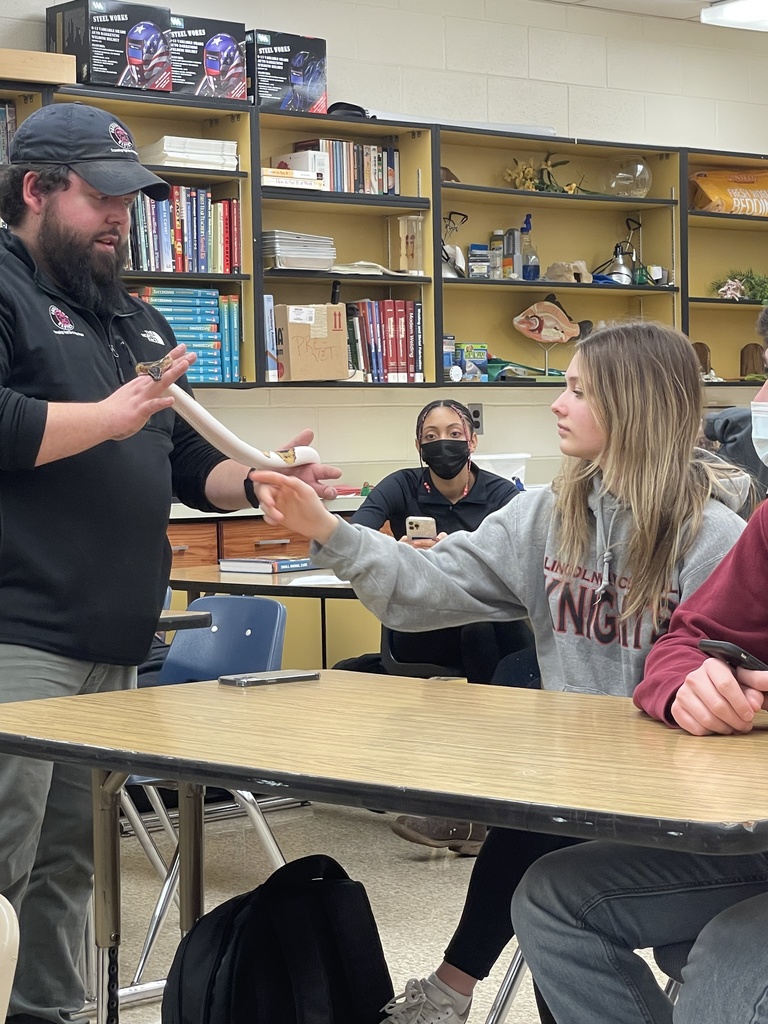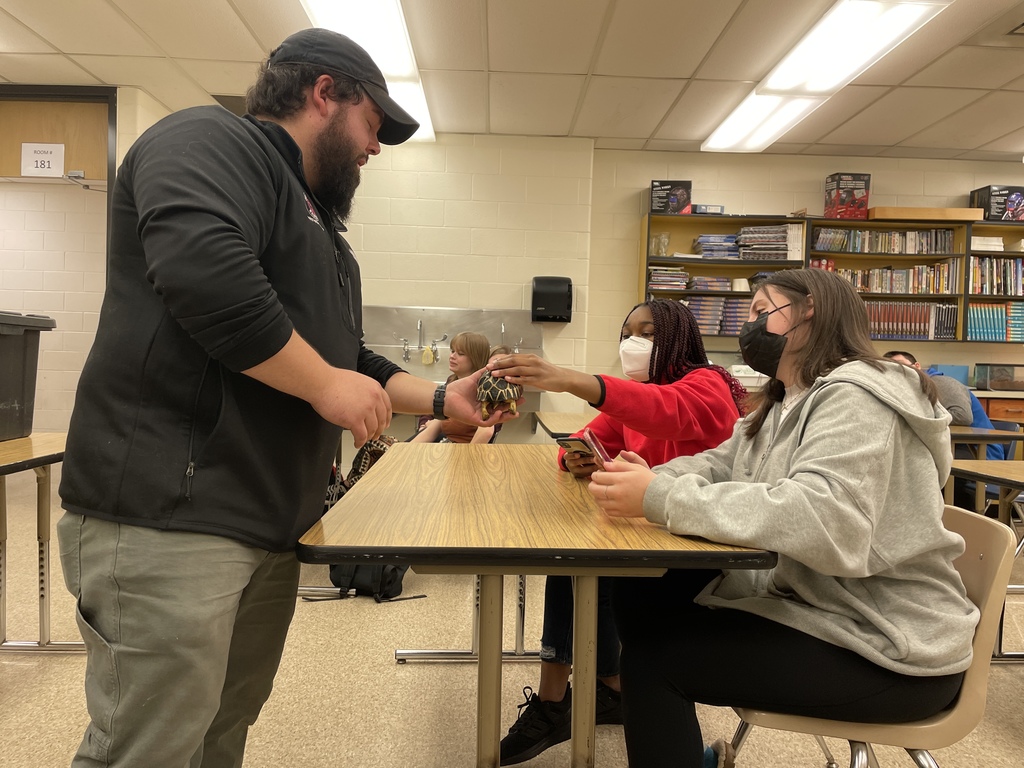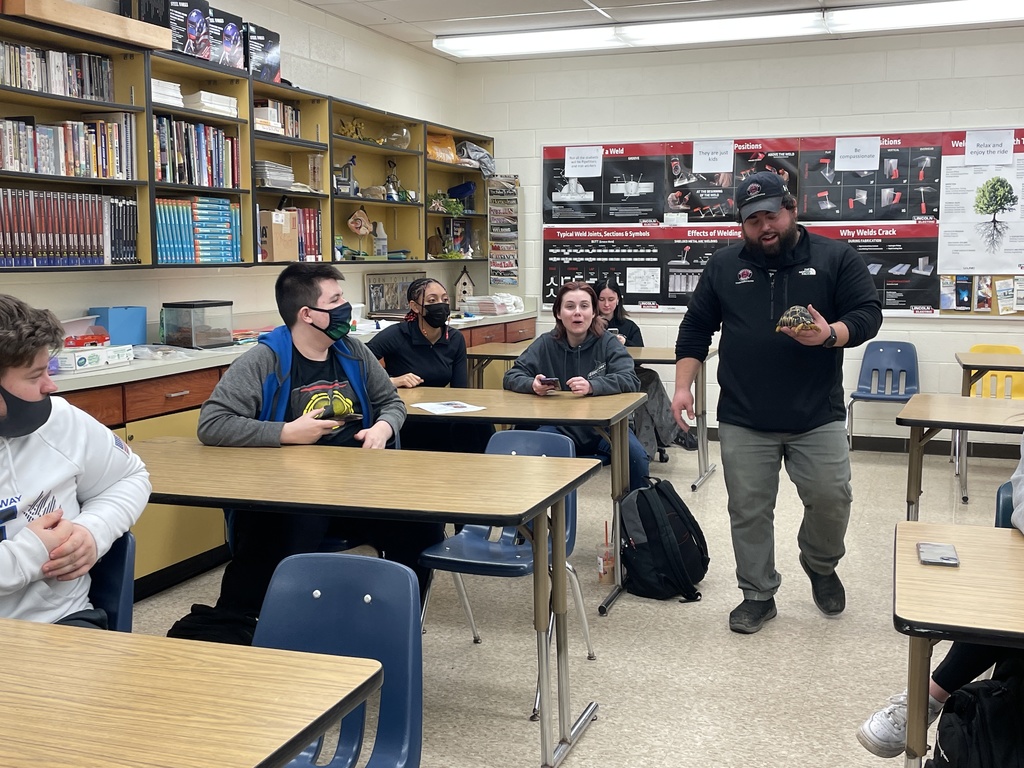 Last weekend, Jackson Moran represented Lincoln-Way Central and New Lenox VFW Post #9545 at the Voice of Democracy state competition in Springfield. Jackson's essay (responding to this year's theme "America: Where do we go from here?") was chosen at the district level which allowed him to advance to the state level. Congratulations, Jackson!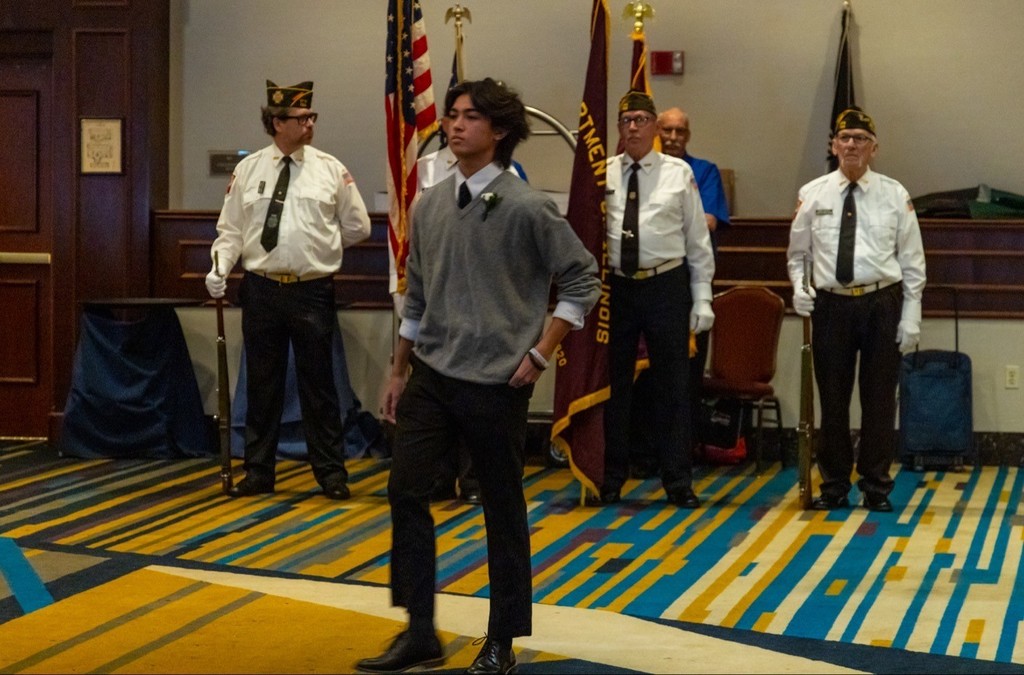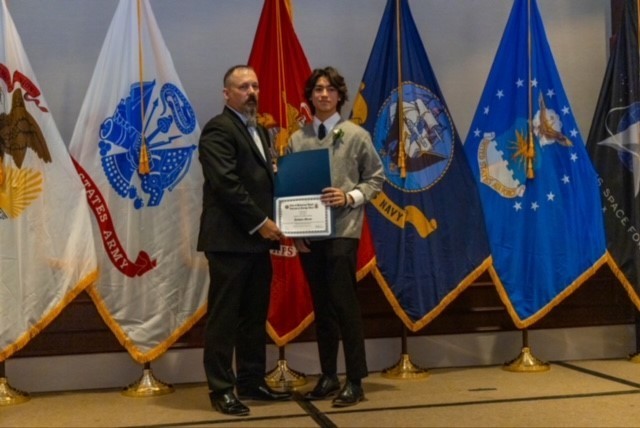 Several Lincoln-Way students received recognition in the first annual Orland Park Aspiring Artist Showcase. Around 150 pieces of artwork were submitted from 15 different area high schools, and of that number only 18 pieces received awards. Lincoln-Way Central student Faith Hogan was awarded 2nd place and $250 for her self-portrait drawing. Lincoln-Way Central student Haley Ramos received an Honorable Mention award along with an OPAA award, both of which earned her $50. Lincoln-Way East student Paityn Richardson received an OPAA award and $50 for her pencil drawing. Congratulations to all three of these students for their recognition!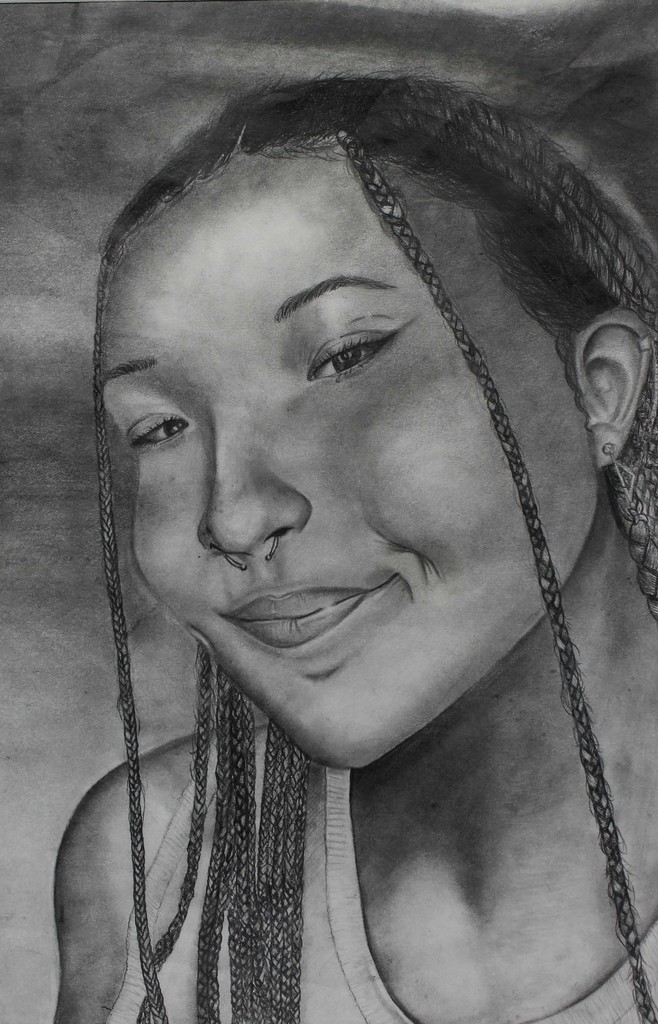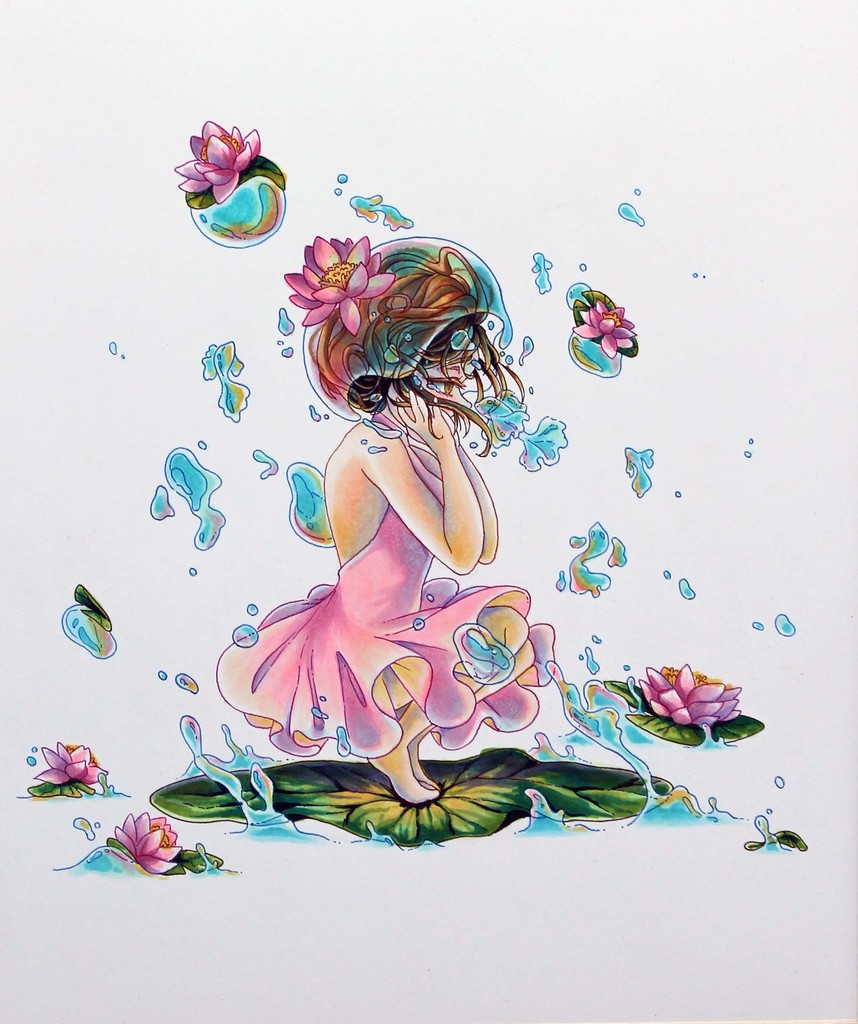 Due to forecasted inclement weather, all LW210 schools will have an emergency e-learning day tomorrow (2/17). Students will follow the emergency e-learning plan outlined on the website. Stay safe!