Spanish teachers, Mrs. Poulos and Mrs. Seidel, led a virtual breakout room to celebrate Mexico's Independence Day today! Students worked together and researched key events and components of the holiday.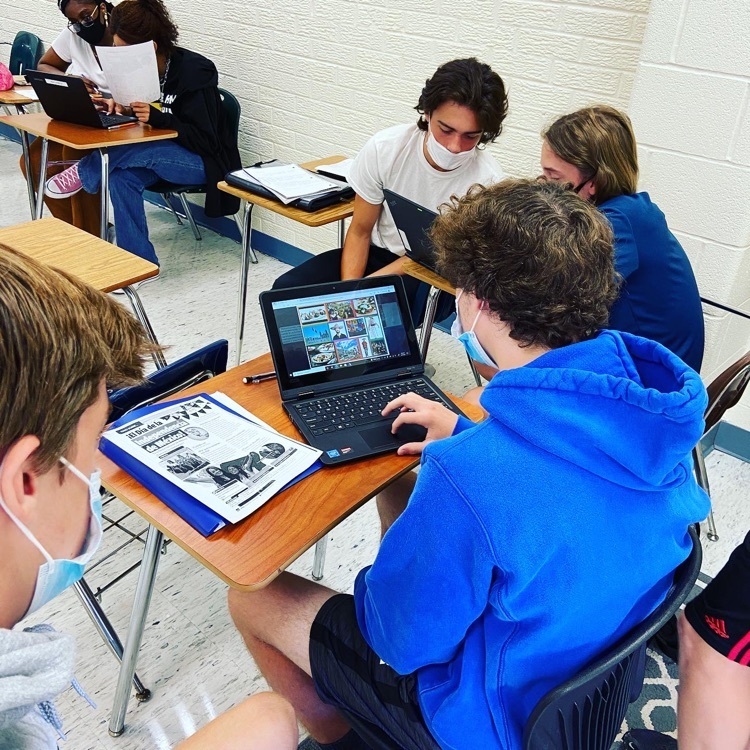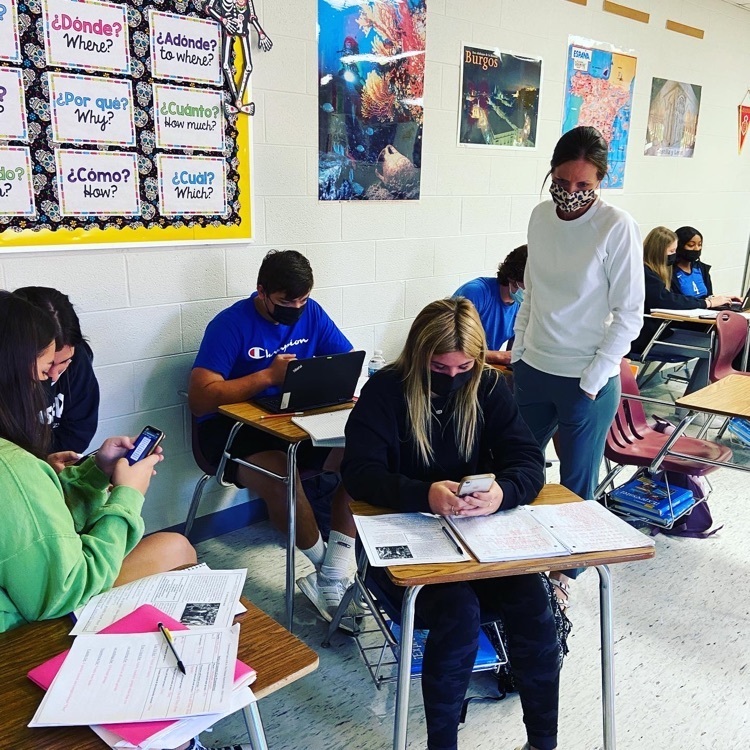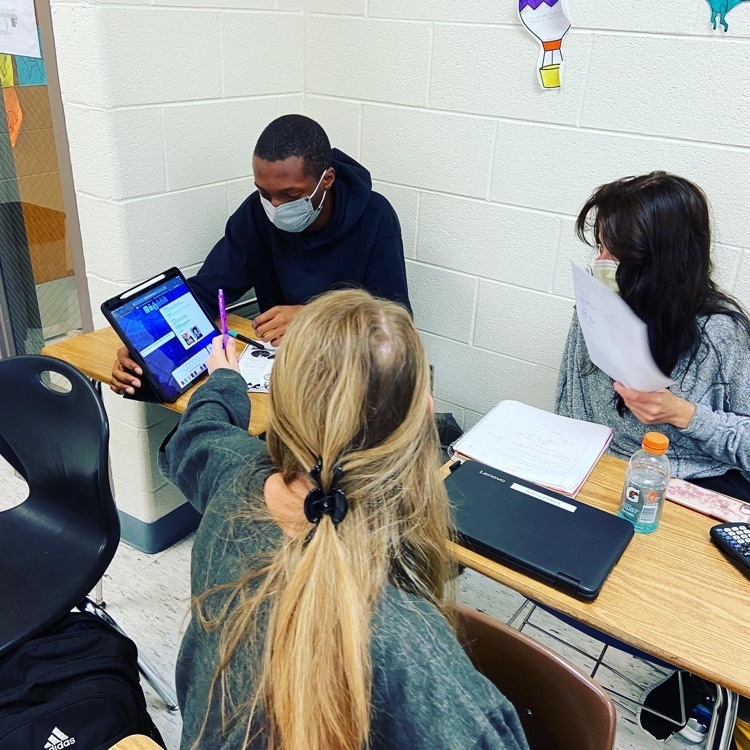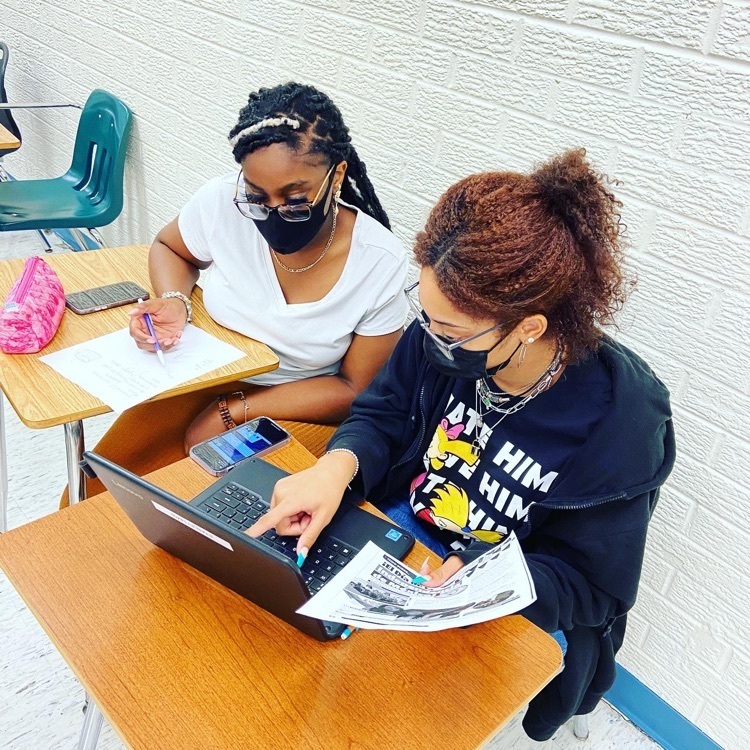 "Lunch & Learn" programming has resumed across LW210! This week, staff learned about the district's commitment to diversity, equity, and inclusion, and how to continue promoting a sense of belonging within the school community.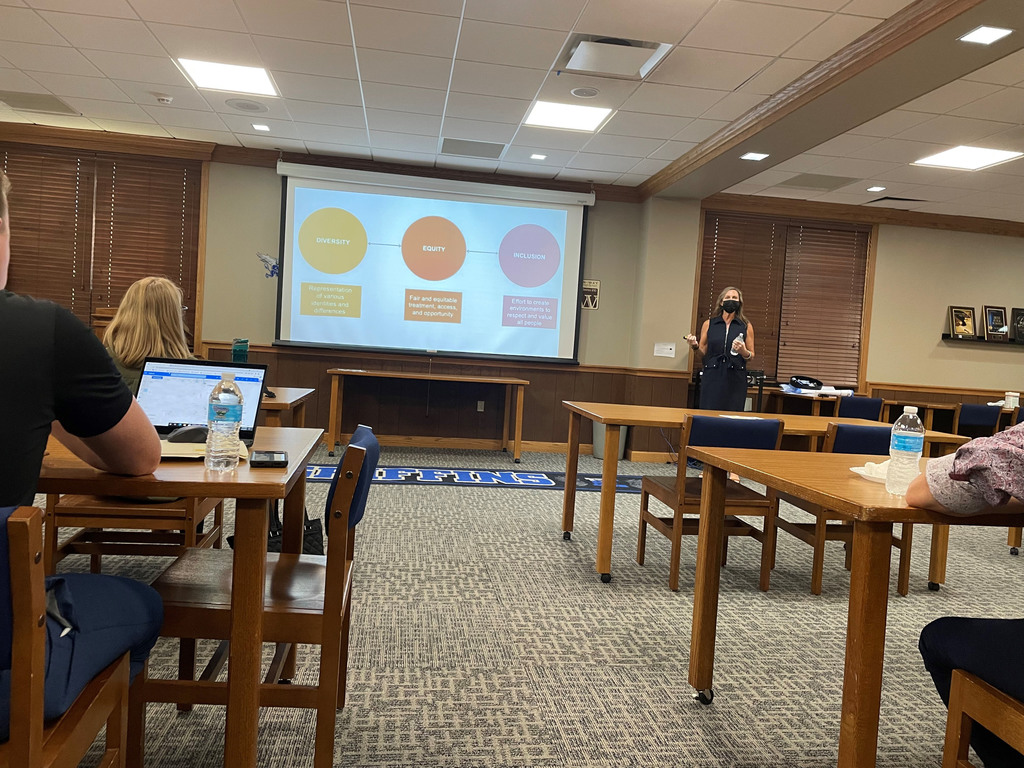 Looking for a little help with the college financial aid process? Join us tonight at 6:30pm for a district-wide *VIRTUAL* FAFSA information event! Denise Diaz with the Illinois Student Assistance Commission will join Central, East, and West college counselors for the panel. Visit
https://bit.ly/3ze2Ypg
to register and to join the meeting tonight.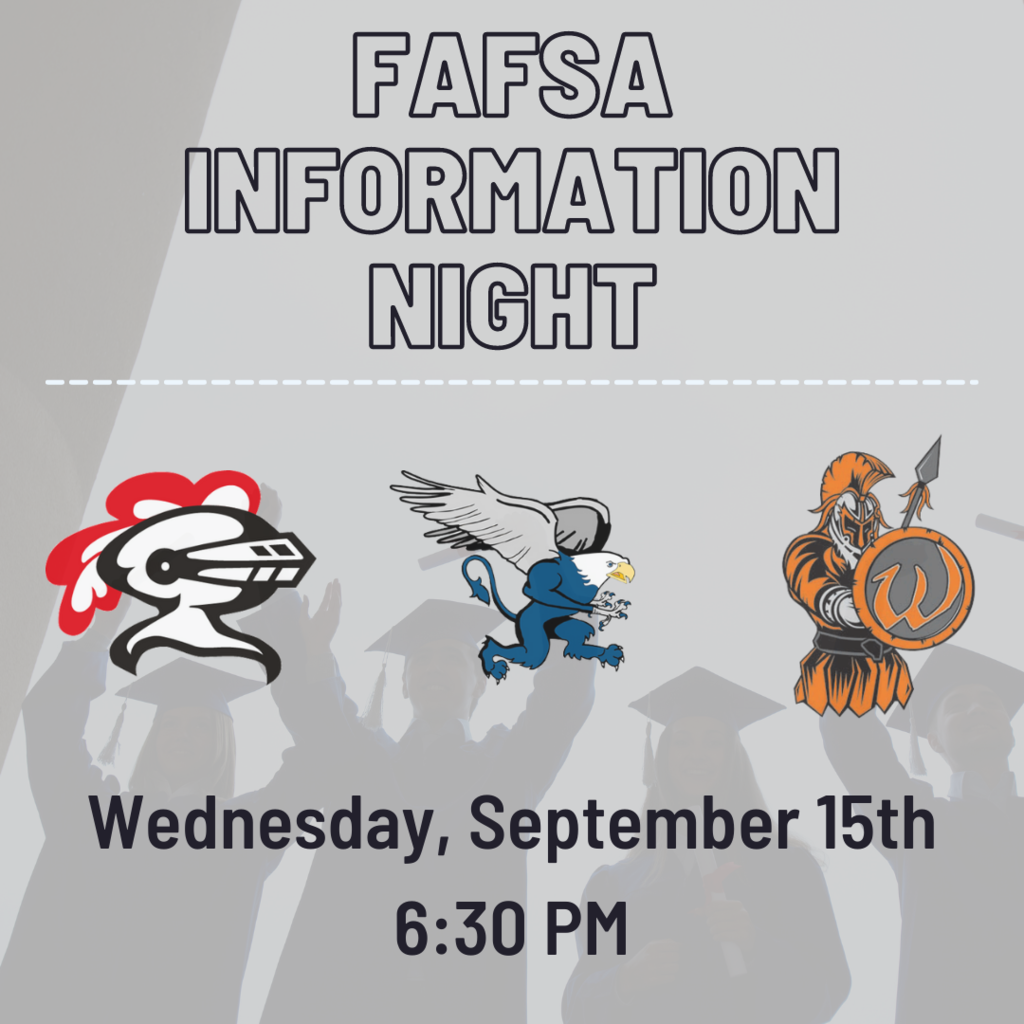 The teaching internship class, made up of students from all 3 schools who want pursue teaching as a career, came together at Central for a panel discussion today. LW teachers from many subject areas answered questions and gave advice to these aspiring educators.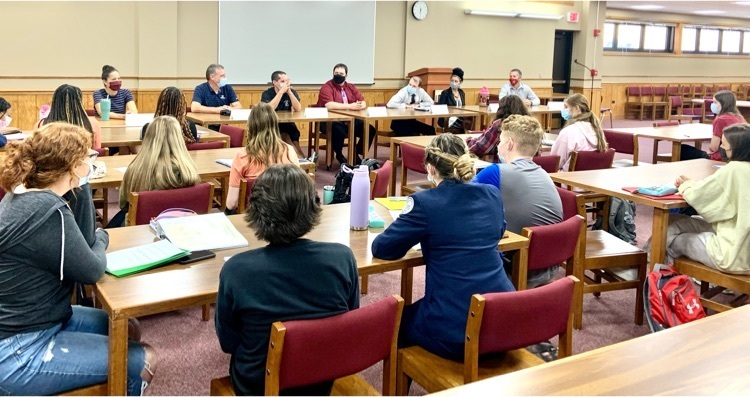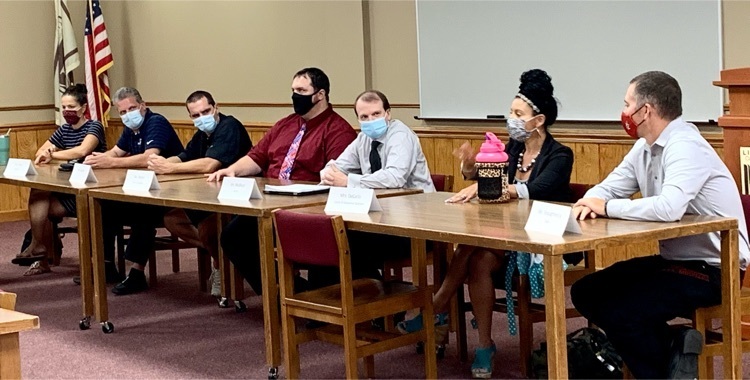 LWE juniors utilize their engineering skills for their first engineering challenge.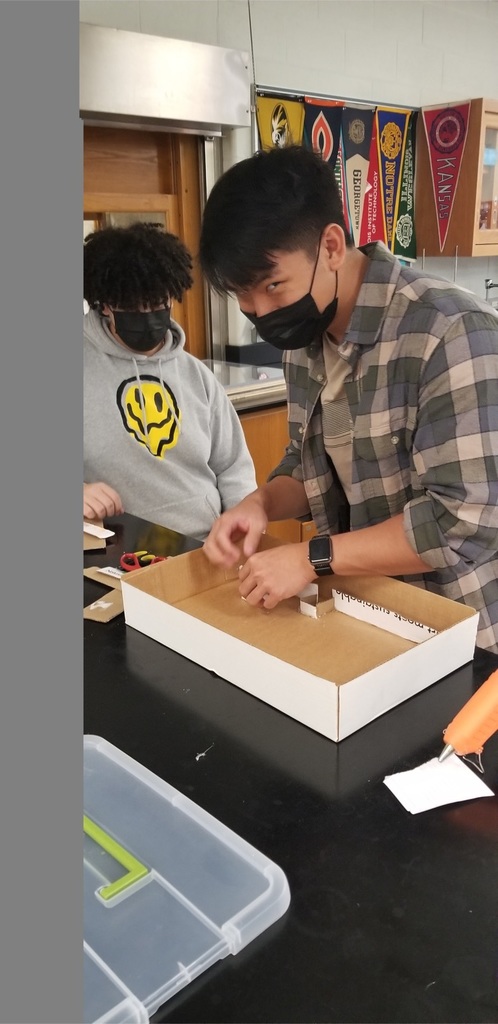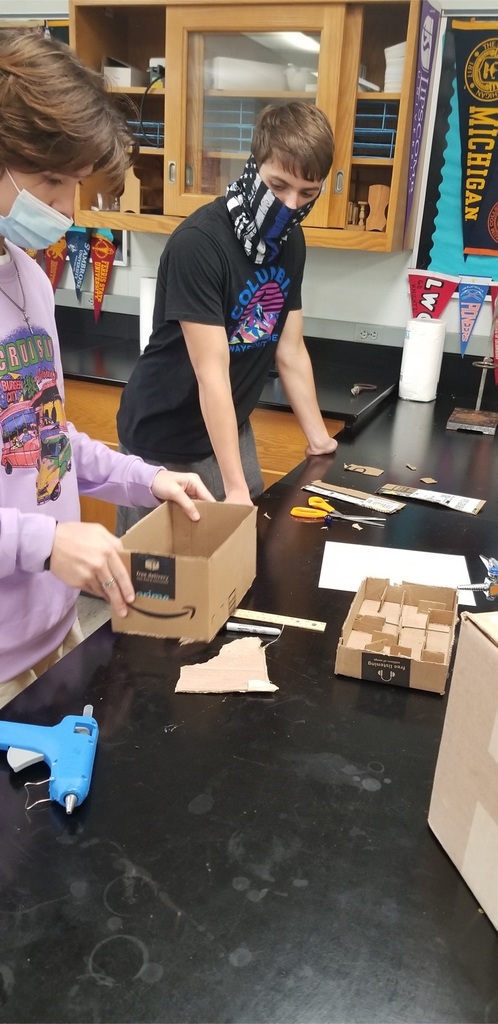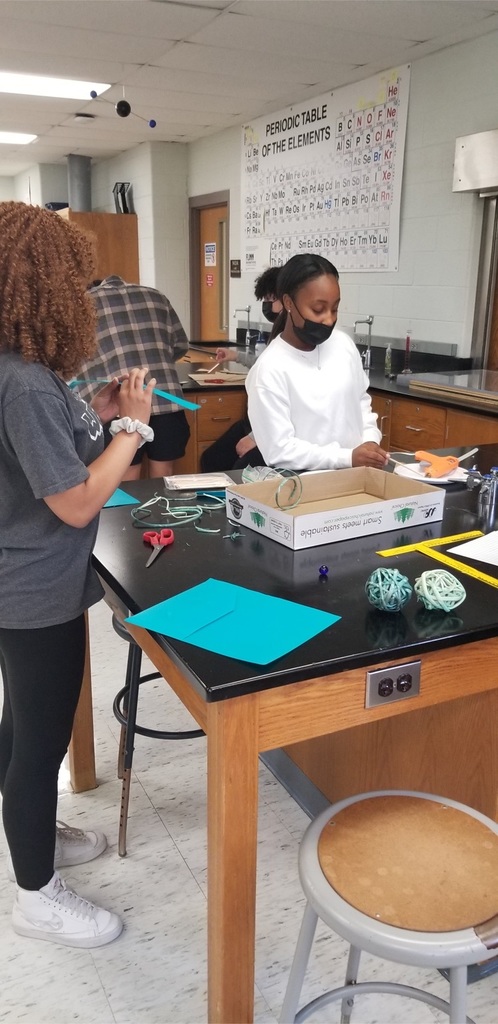 Art Fundamentals students at Lincoln-Way West are working on line drawings of hands using American Sign Language. Students at Lincoln-Way West can check out more of their peers' artwork in the art hallway!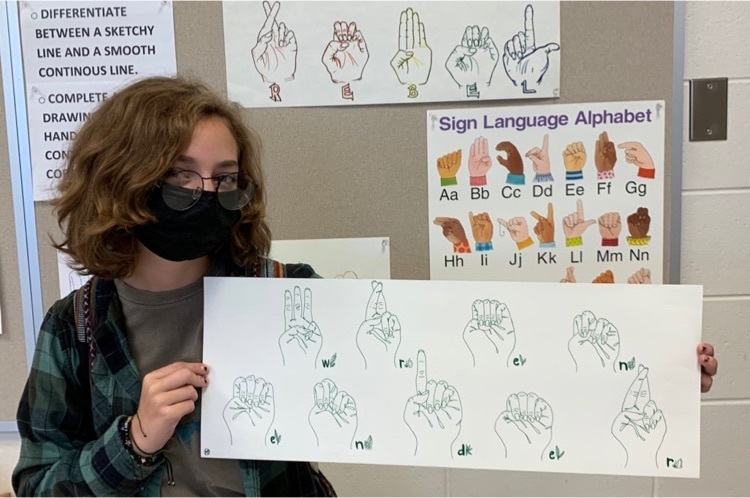 The extremely talented LWC student, Faith Vascik, made a LWC Knight head medallion and an American flag for the Special Services department. Beautiful work Faith!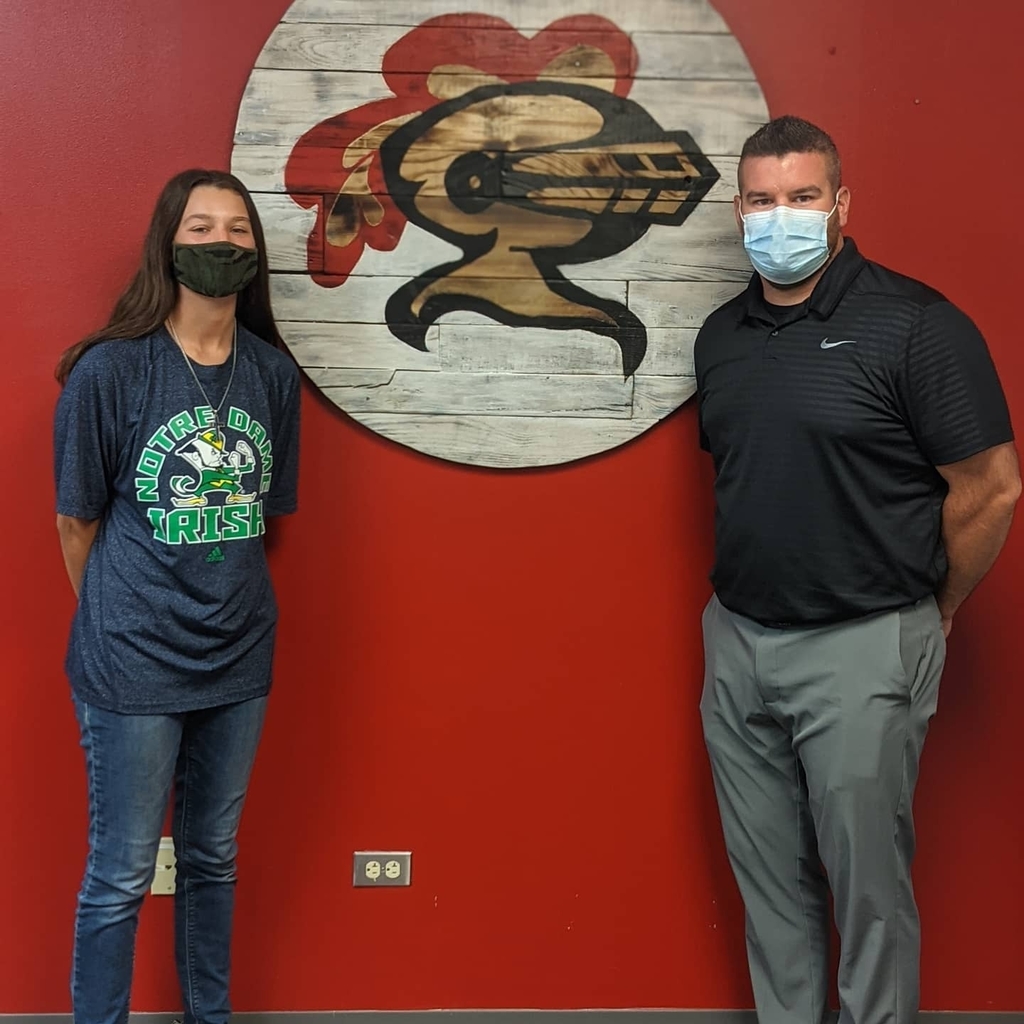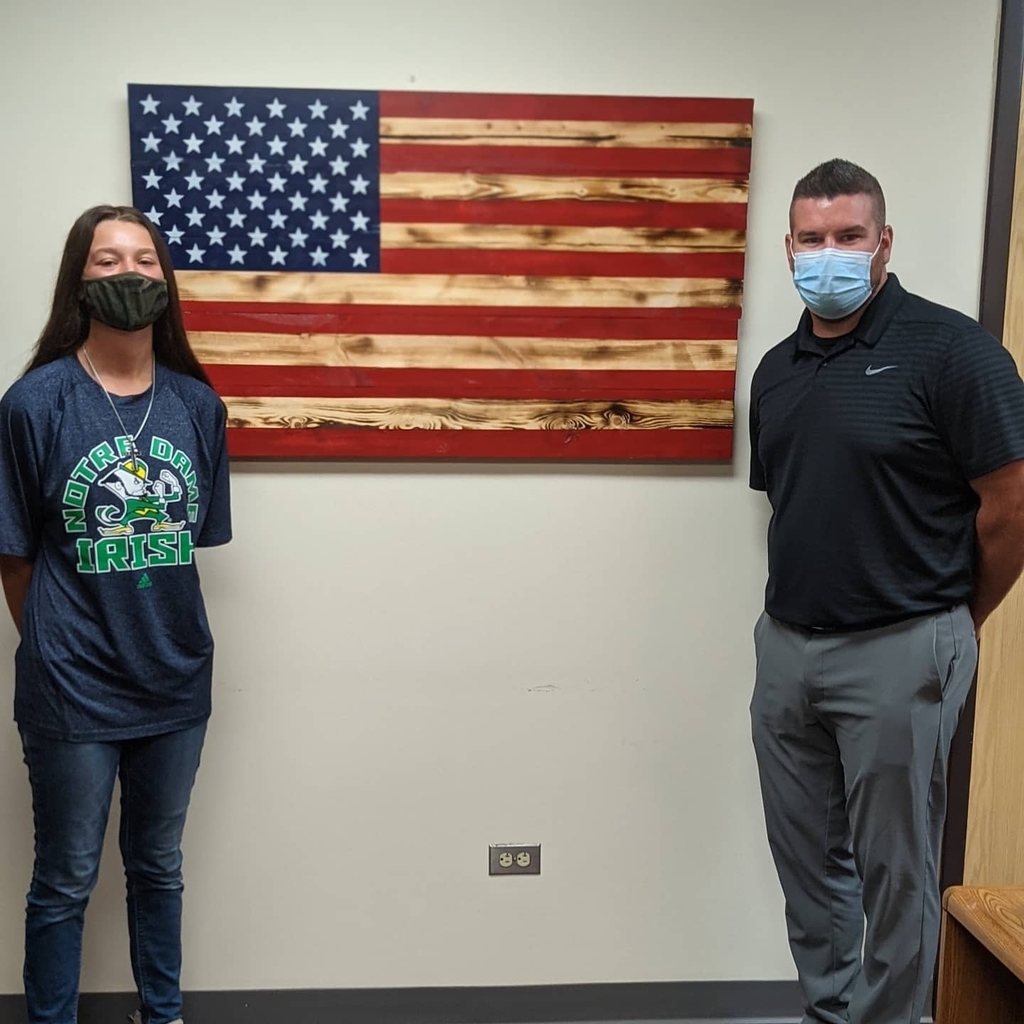 Honorary Captain Mary Beth Deady, 2020-2021 Teacher of the Year! Mrs. Deady is the Coordinator of Instructional Technology for LWE. She was recognized for her work while helping staff and students navigate through the remote and blended learning 2020-2021 school year.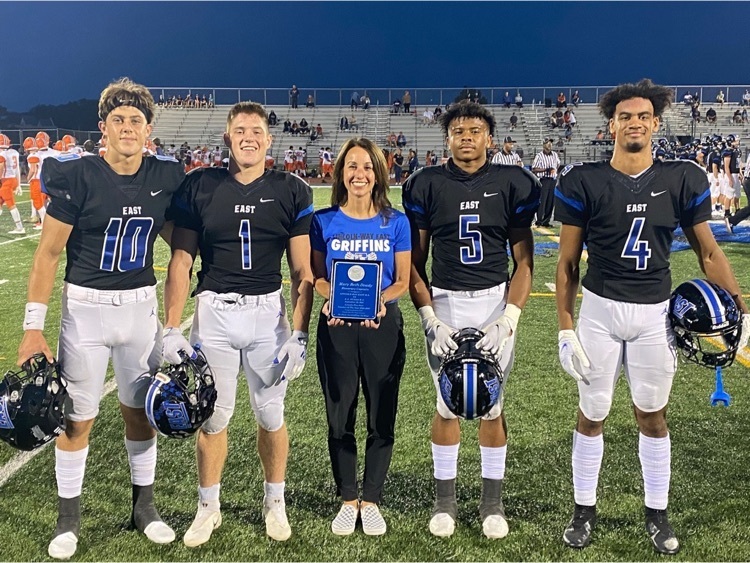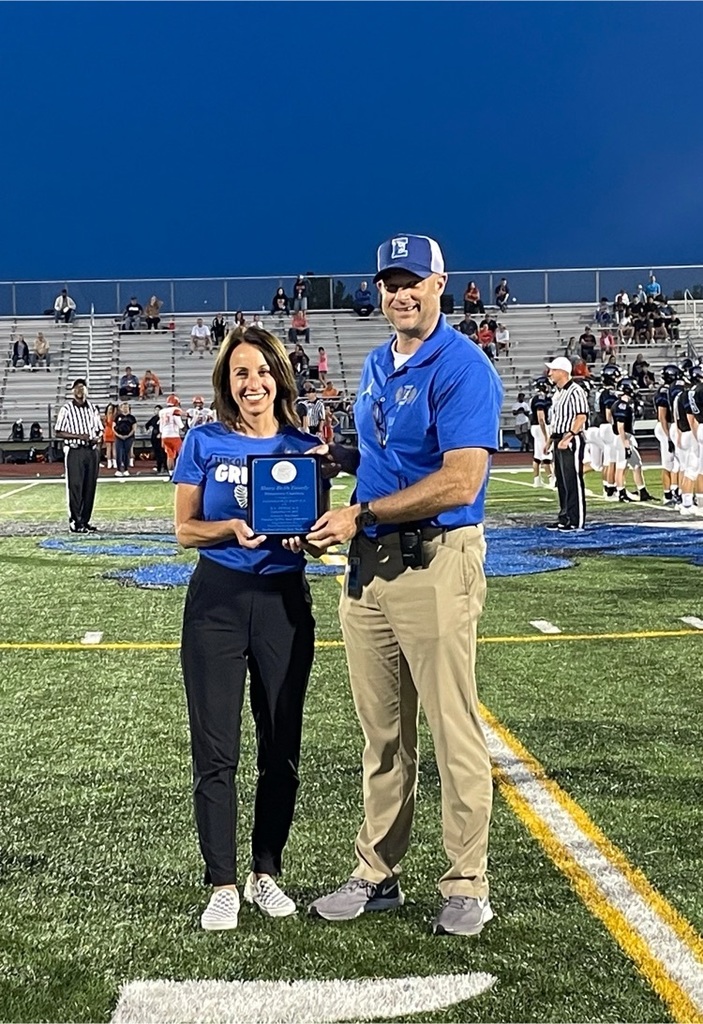 When learning about clothing, Mrs. Johnson's German 2 made traditional style hats and sang a traditional German song "Mein Hut der hat drei Ecken".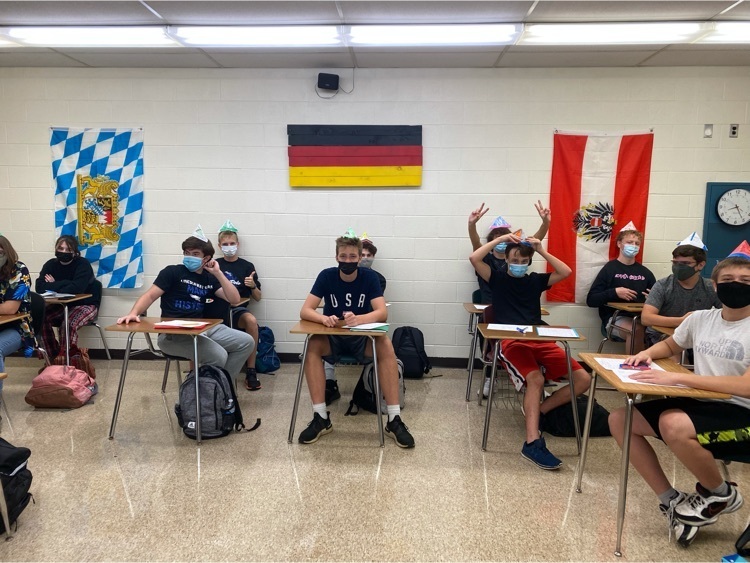 The What's For Dinner students in Mrs. Sabo's class practiced their knife skills by making vegetable stir-fry.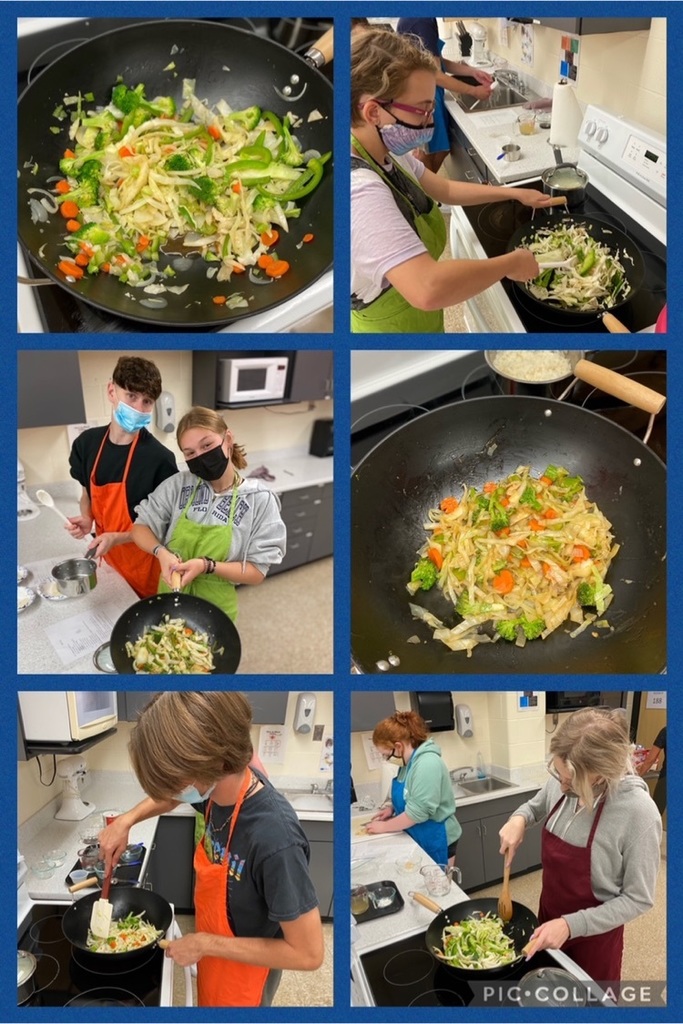 Today's LWC Staff Spotlight is Mr. Holder!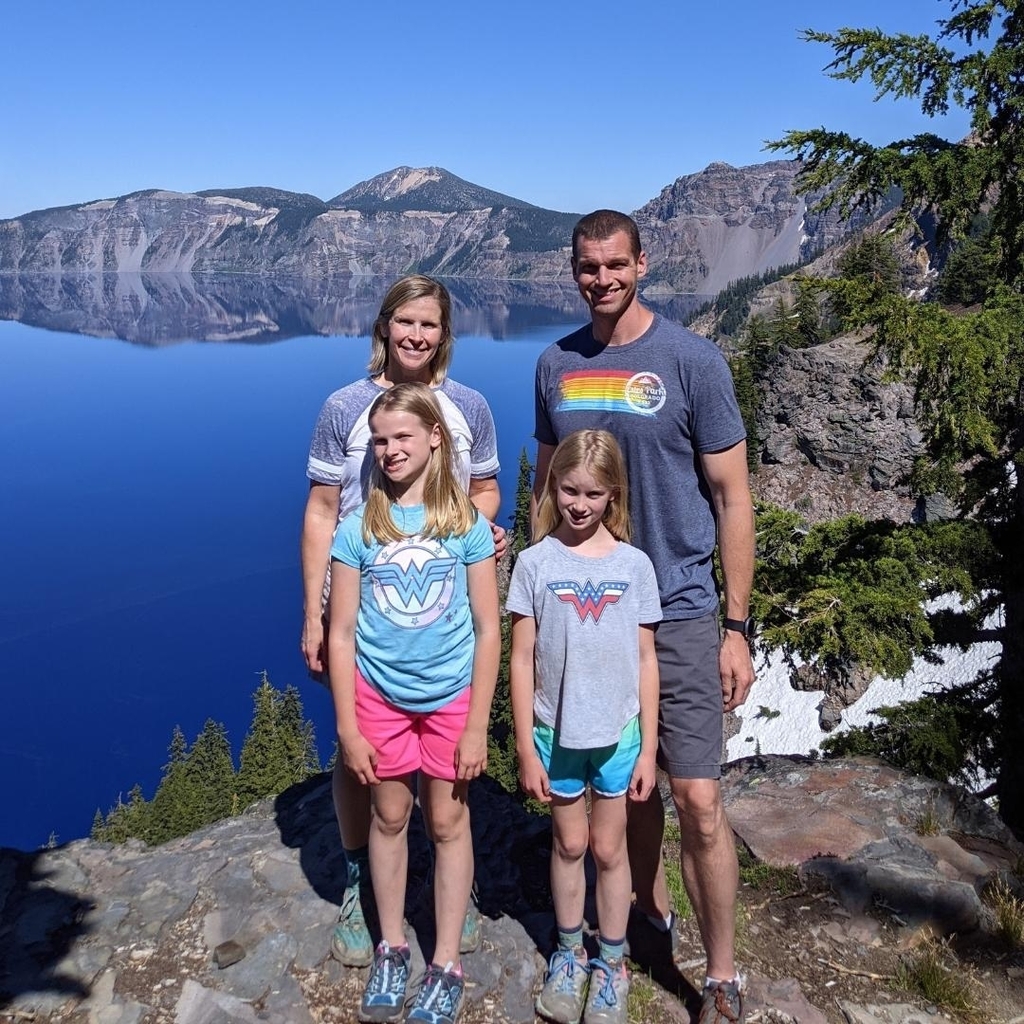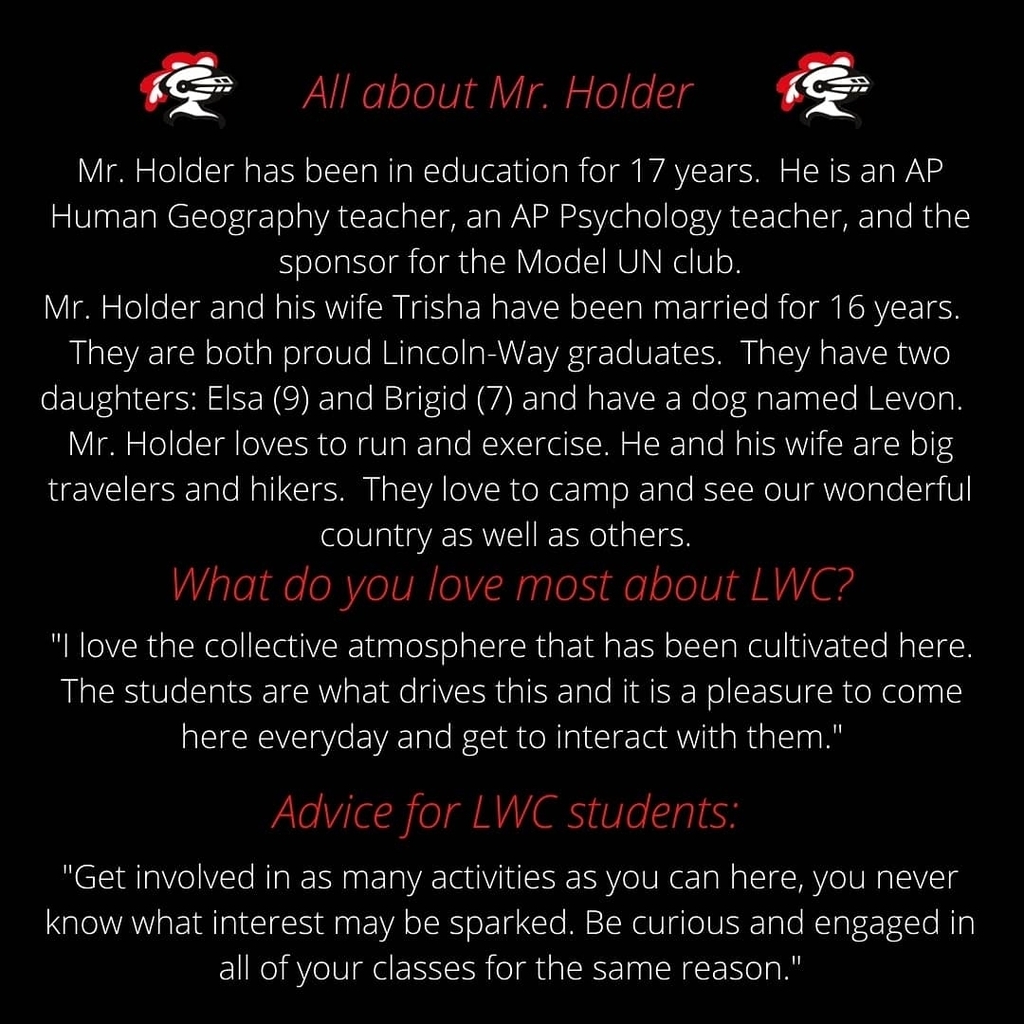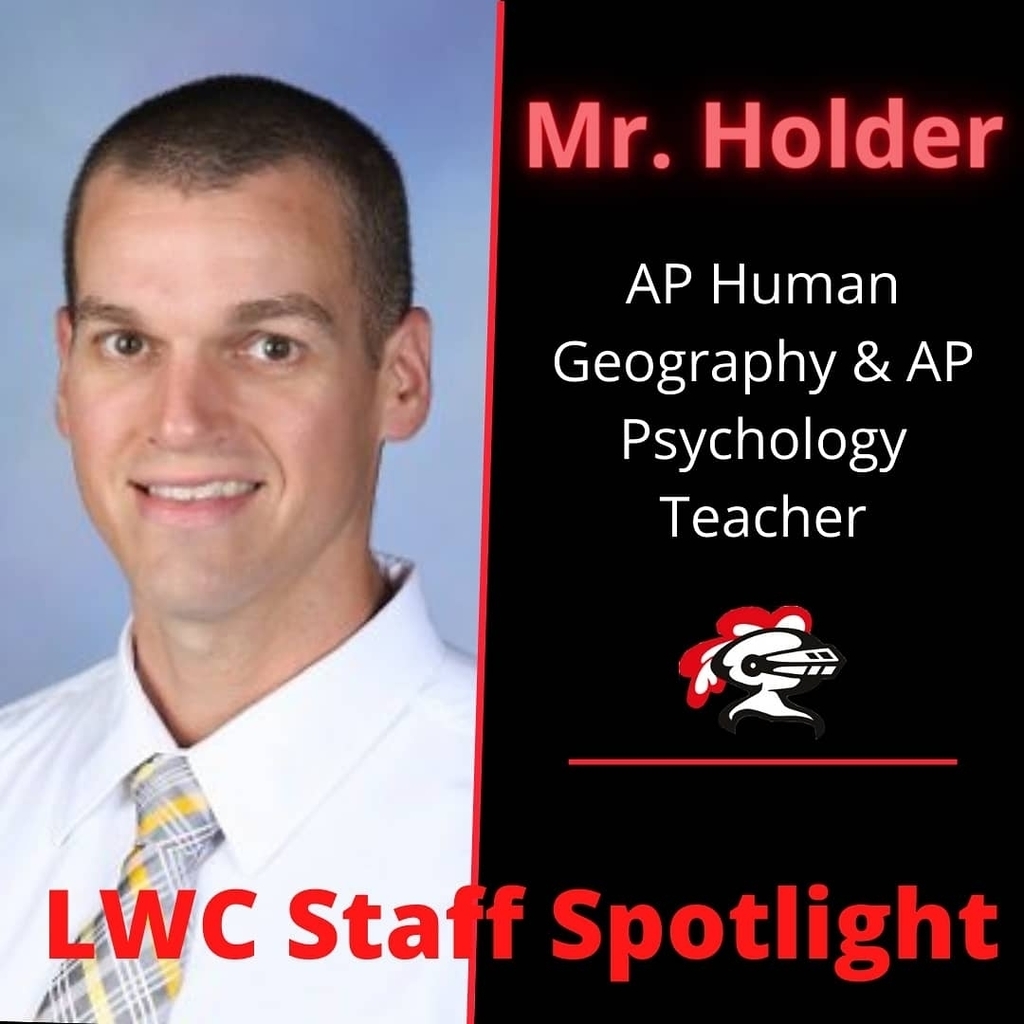 Congratulations to the LWC August Student(s) of the Month- Luke Mostello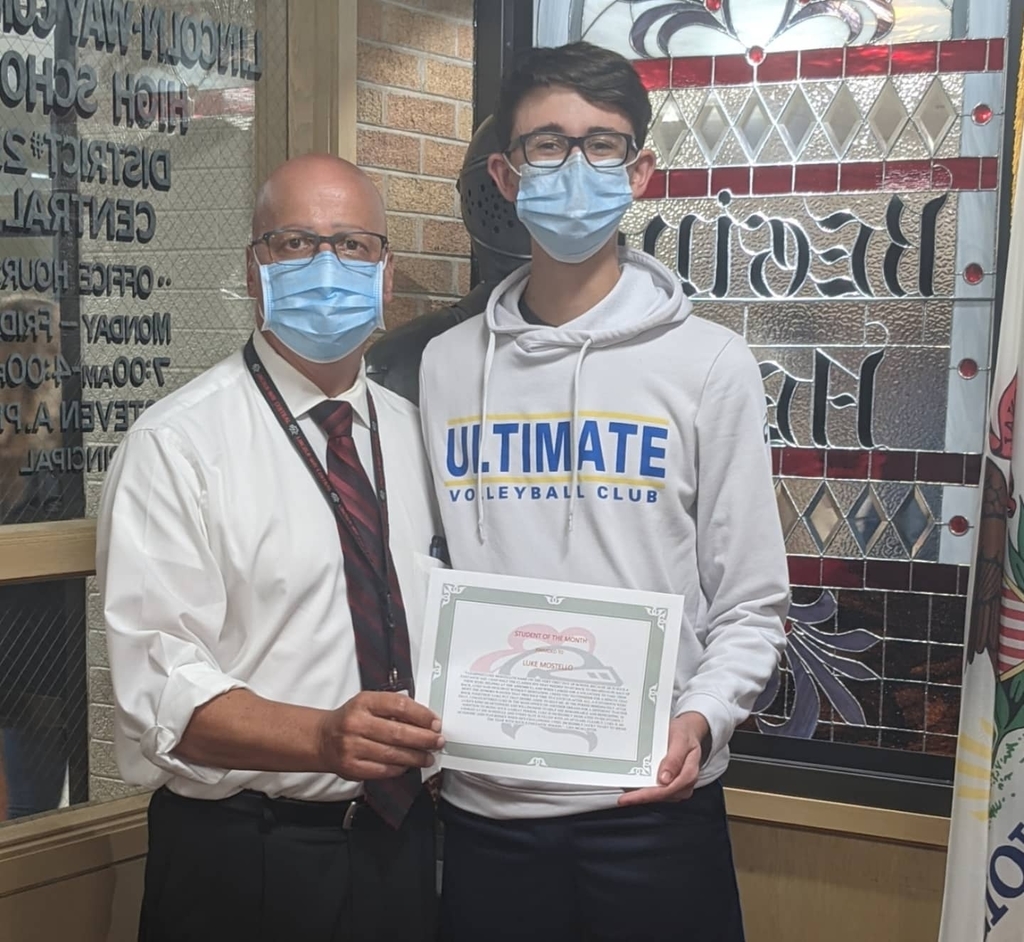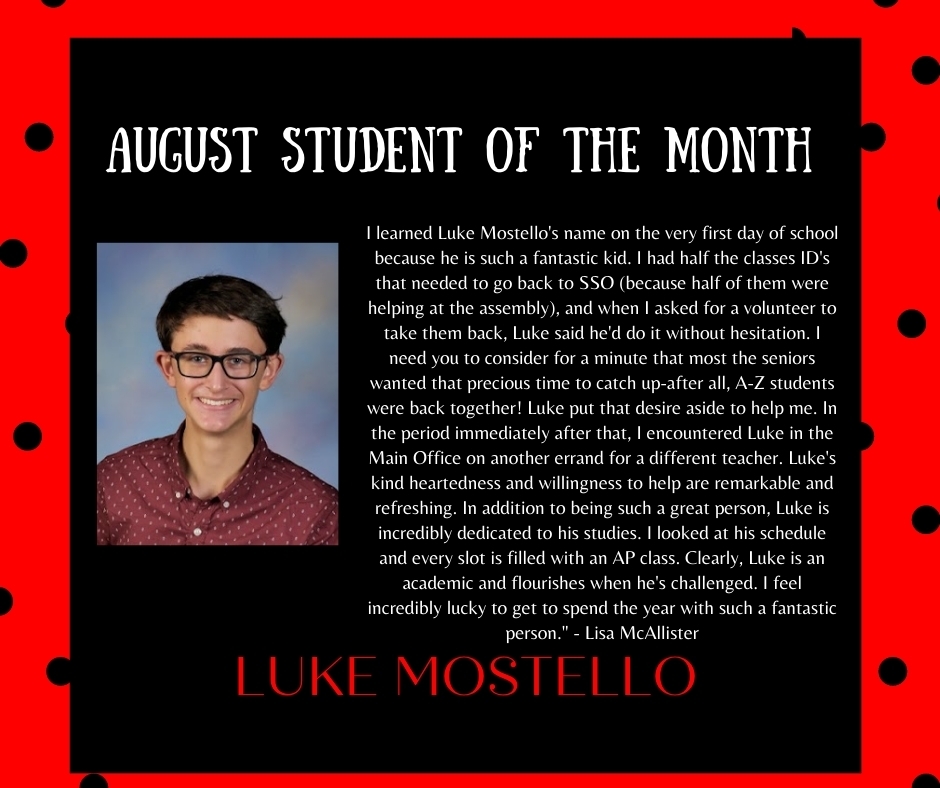 Congratulations to the LWC August Student(s) of the Month- Gebran Hammoud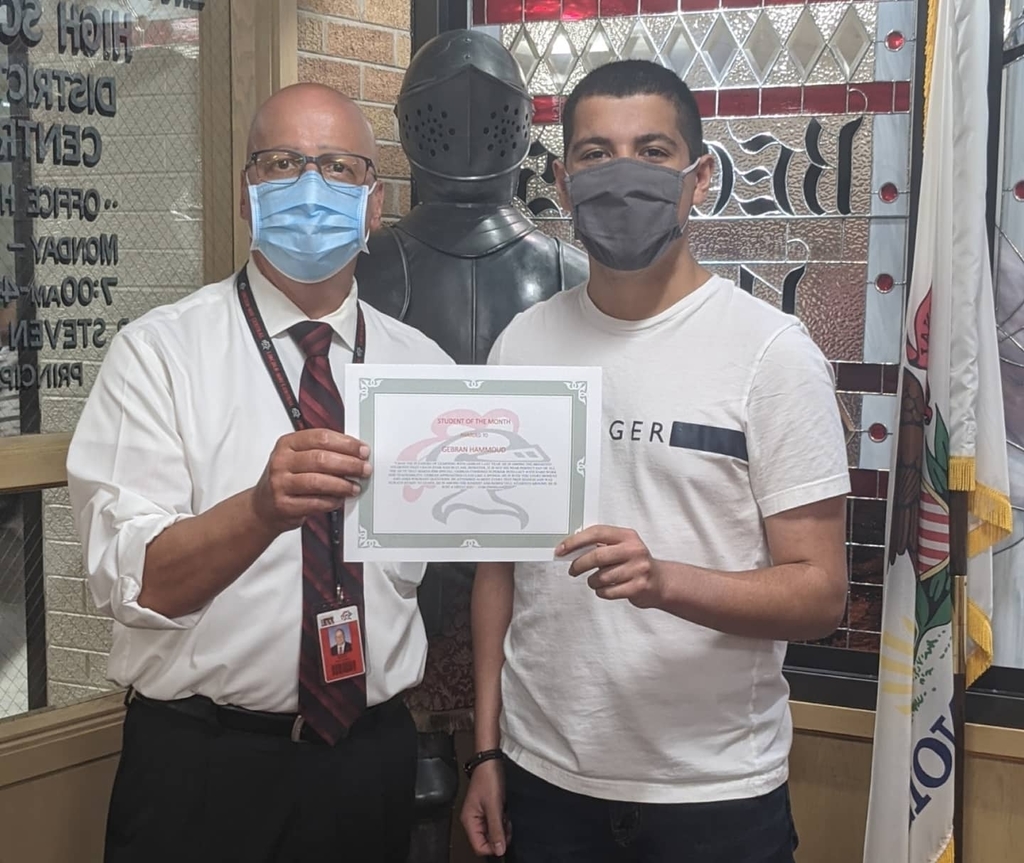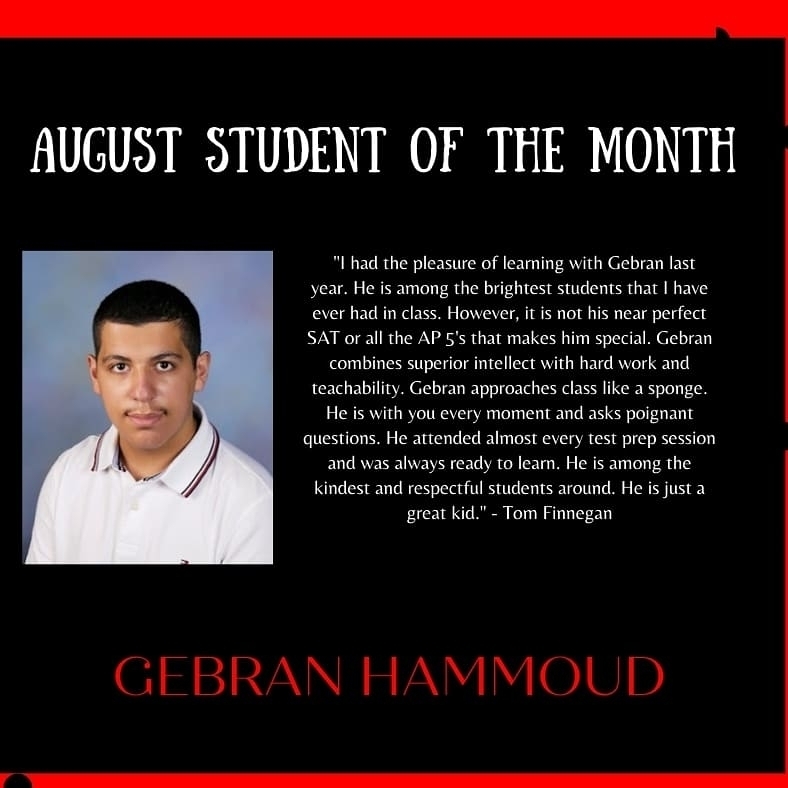 Mr. Harrah's Psych of Mind students participated in an activity called T.H.E.M. Neurons....(Tree, Hunter, Elephant, Monkey) There were four neural sets the students had to master and try not to confuse.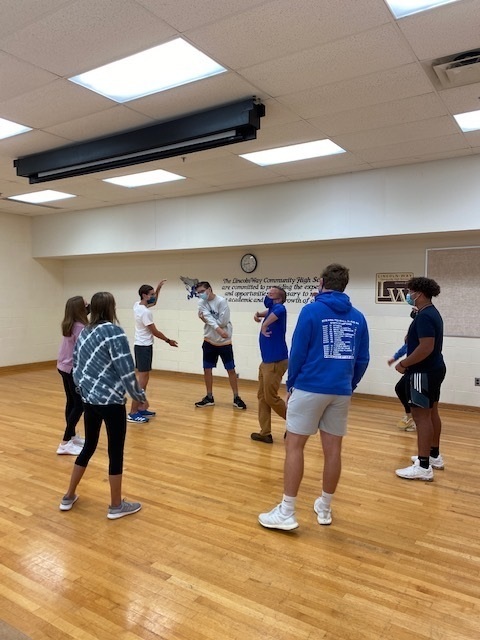 Over the weekend, the Lincoln-Way Marching Band performed in the Fall Fest parade in Frankfort and the Labor Day parade in Manhattan . We are so excited to hear more from them this season!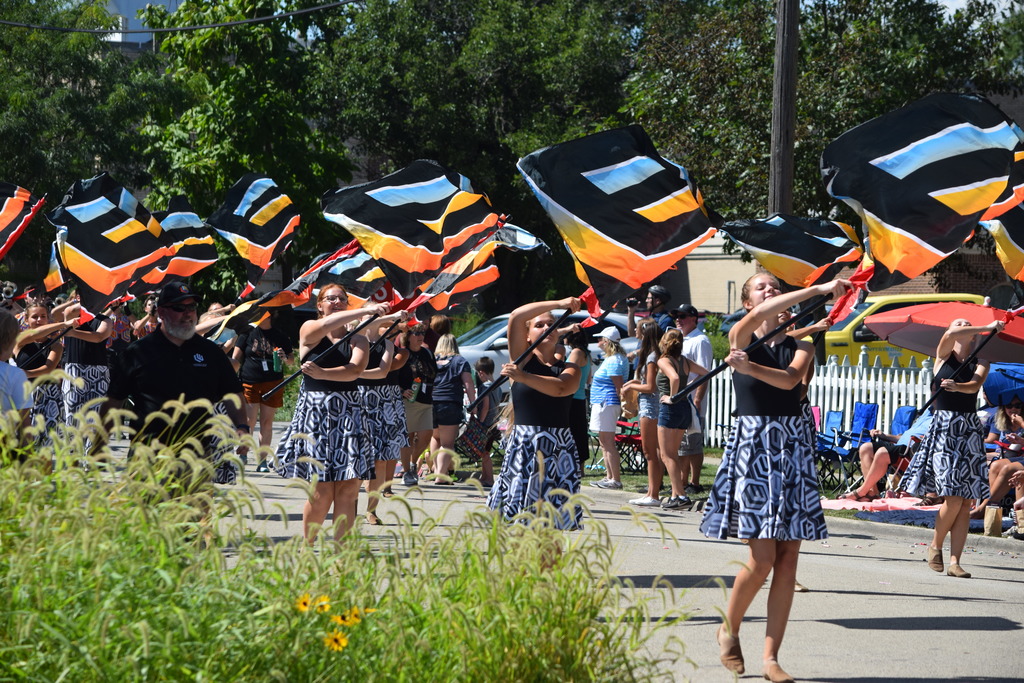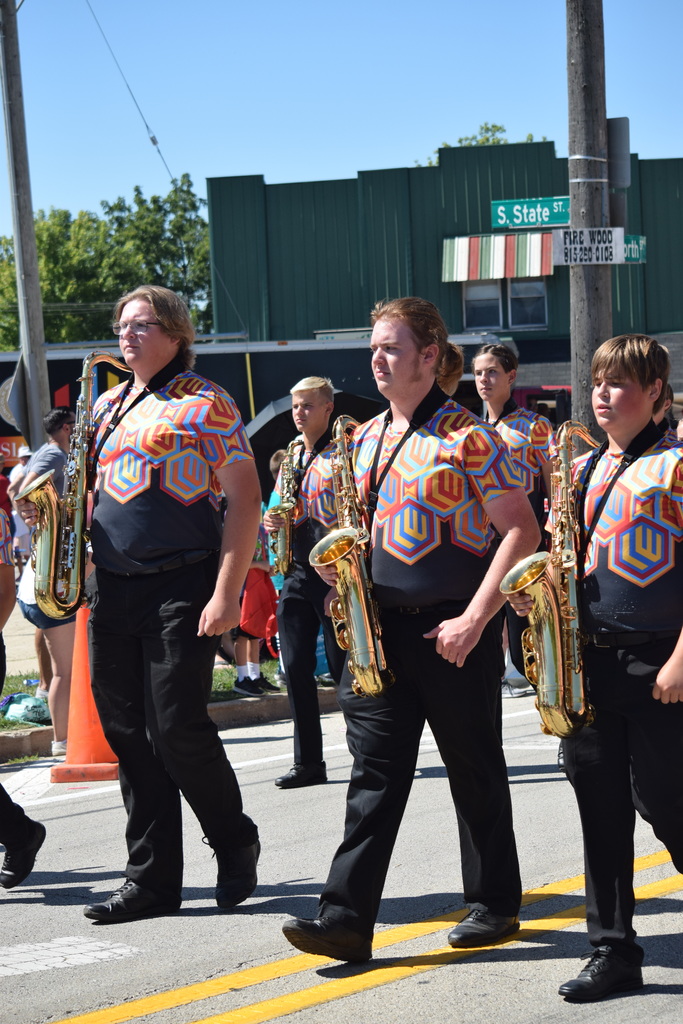 Lincoln-Way Community School District 210 is hiring! For more information or to apply for an open position, visit:
https://bit.ly/3BS0QFj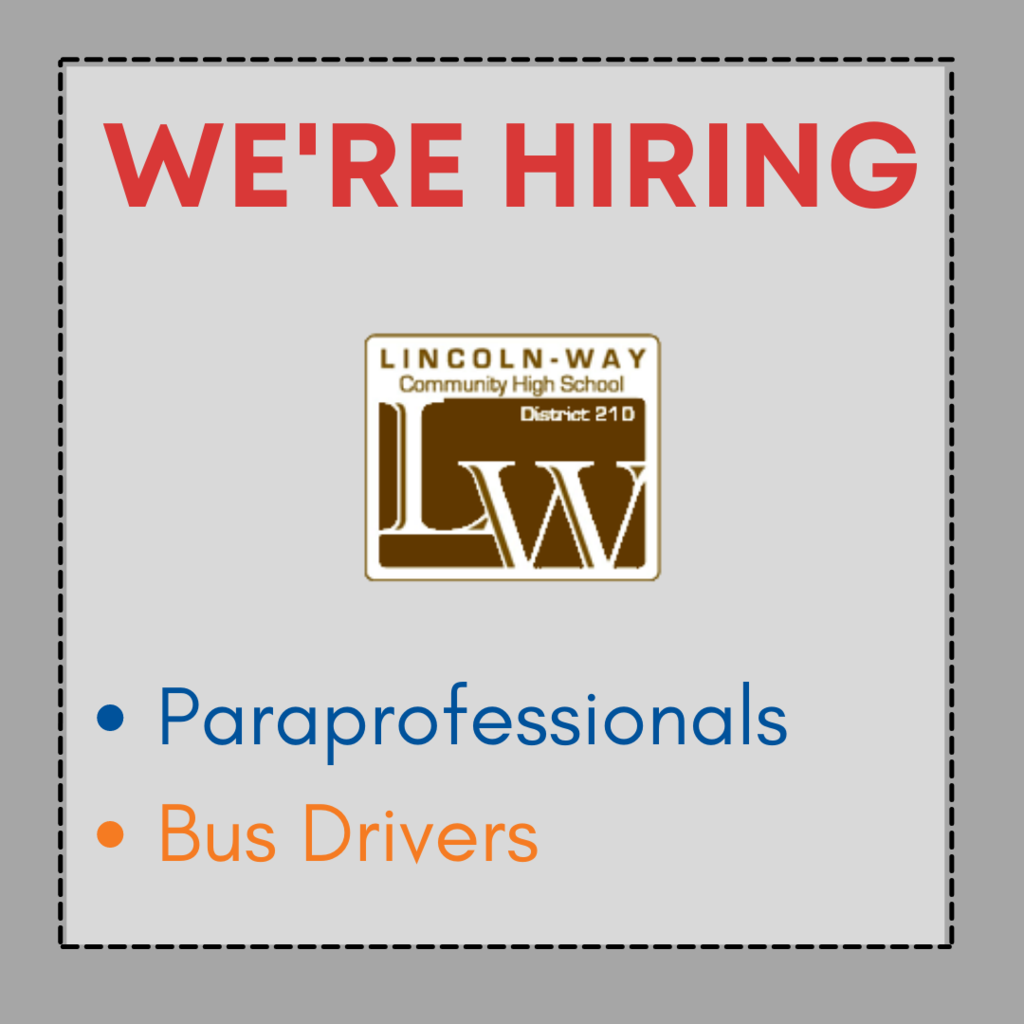 Today, LWE's social worker, Mr. Mark Davis, addresses our student body about suicide prevention month. "You are enough" is the message we want our students to walk away with. Mr. Davis provided tips on the signs of suicide and who students can talk to.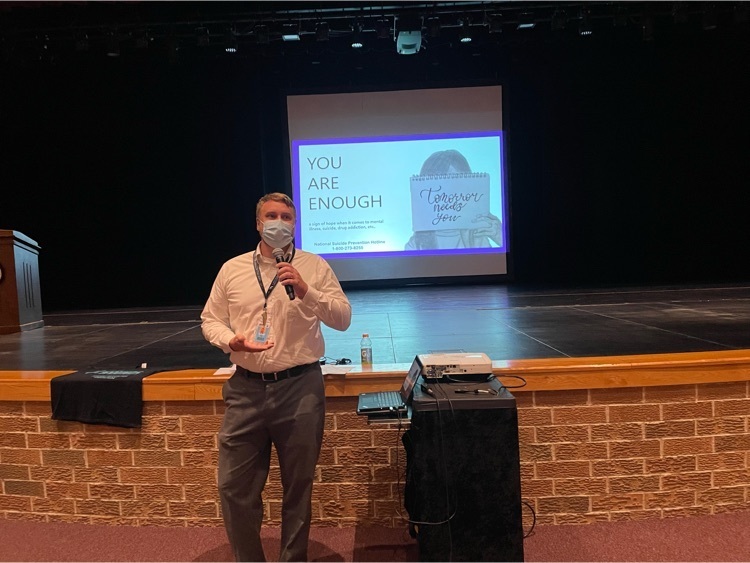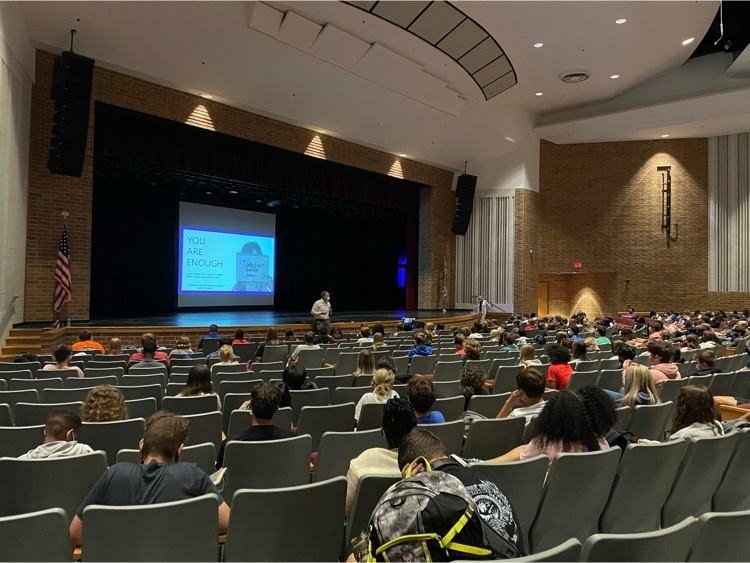 Teaching Internship students are all smiles this Friday! The interns have been practicing their relationship building skills to be effective teachers. (This is a travel class that has students from all 3 schools :))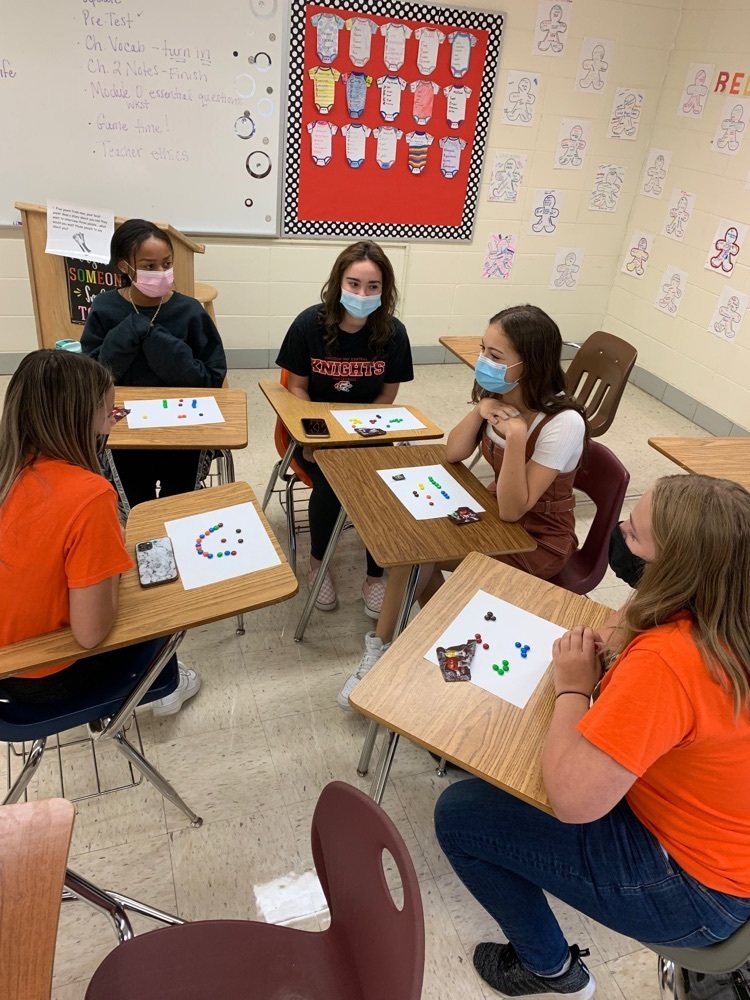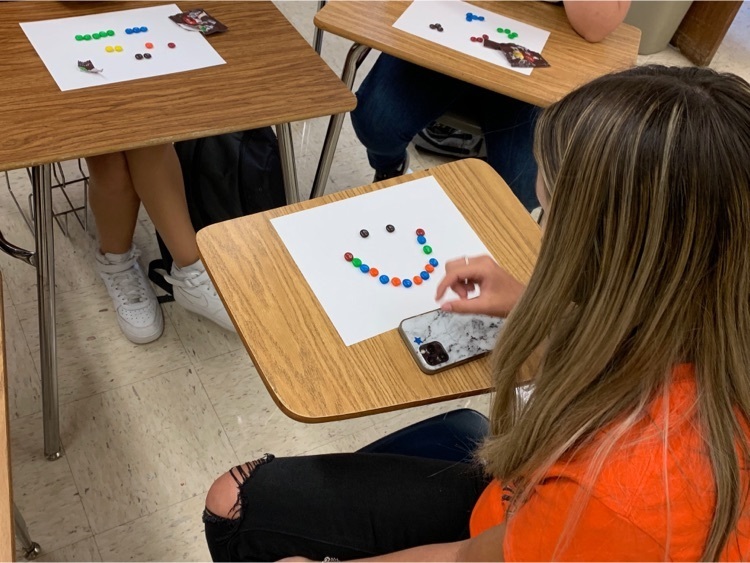 A number of clubs are meeting today after school at Lincoln-Way West! Information about meetings can be heard on the daily announcements. The announcements are also posted on the bulletin board in the cafeteria at LWW and can be found on the website. #GetInvolved

The LWC Guitar Studio is gearing up for their performance at the 2022 Illinois Music Education Conference (All-State) in Peoria, and will be going on tour to Nashville and Memphis over Spring Break!